Welcome To Our Newest Board Member, Barbara Long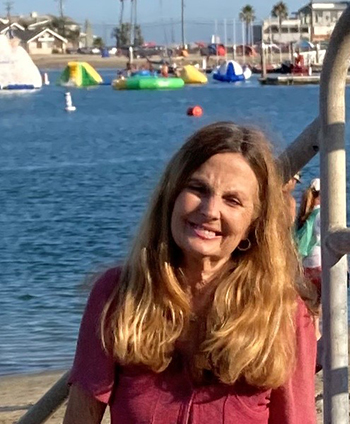 Barbara Long seeks out libraries, the key to developing creative and curious communities, every place she goes. She considers serving on the Long Beach Public Library Foundation Board of Directors to be a true honor. Barbara moved to Long Beach in 1986 but came to know her community better as a member of the Aquarium of the Pacific's leadership team from 2000 to 2014. One of her first projects was overseeing the design and construction of Shark Lagoon. She has also served on local committees and several national and state museum organization boards and committees. Barbara's favorite activities along with her husband, Bill Waterhouse, are walking their dogs throughout Belmont Shore and kayaking in Alamitos Bay.
Welcome to Our Newest Board Member, Desiree Rew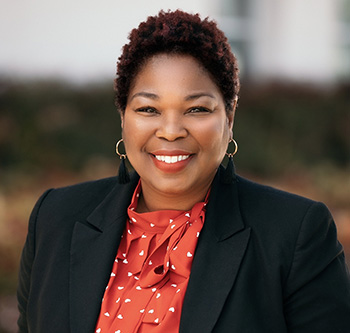 Desiree Rew, MSW, LCSW, MBA, describes herself as the "return on investment to anyone who has ever given their time, talent, or treasures to support a public library." Growing up in Baltimore, MD Desiree attributes the many hours spent in the Enoch Pratt Free Library as her launchpad for the adventure, academic endeavors, and adaptability she has enjoyed in her life. "I grew up in an environment where everybody looked like me. My neighbors were African-American, my teachers, principals, bus drivers, civic leaders, and my friends. I grew up with the support of my community, but not a worldview. It was the library that fed my enormous imagination, housed my feelings on paper, answered questions, took me to all parts of the world, and introduced me to a community that was diverse, inclusive, and welcoming."
Desiree is a Licensed Clinical Social Worker with Century Villages at Cabrillo, a permanent supportive housing community which houses homeless individuals, families, and veterans. She is an alumna of Leadership Long Beach (Class of 2020), and Commissioner on the Long Beach Homeless Services Advisory Committee. She is a Diamond Life member of Delta Sigma Theta Sorority, Incorporated-the largest black Greek-letter sorority in the world-where she serves on the executive board of the Long Beach Alumnae Chapter. When she isn't working and involved in community service, Desiree is a contributing writer for the online travel publication, Travel Awaits. She is the owner of Desiree Eats and Travels, LLC and writes for her own blog, ruedesiree.com. Desiree has one Son, David, who is likewise a Social Worker and a 21-month-old grandson, Xavier.
Desiree's personal mission is to make a difference in lives and communities. She hopes her work on the Long Beach Public Library Foundation Board will allow her to accomplish just that.
Champion of Literacy, John Arcos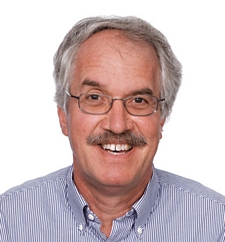 John Arcos joined the Library Foundation Board of Directors in 2017 to support our work to provide crucial educational and literacy resources to those who depend on the City's 12 public libraries. During his time on the Board, John led important initiatives as Vice President of Programs and Vice President of Fund Development. His support as VP of Fund Development was especially crucial in 2019 when the Library Foundation launched the highly successful New Main Campaign which raised more than $3.3 million for the technology, programs, and resources at the Billie Jean King Main Library. John and his wife Janet Leonards also underwrote our Books for Brews young professionals' events which introduced a new generation of literacy patrons to the Library Foundation. And the two donated generously to support various Library programs. But what makes John's service particularly special are the years he spent volunteering in the Main Library.  
John has called Long Beach home for nearly 40 years and worked in aerospace software development during much of that time. As he neared retirement, John decided he wanted to apply his knowledge of technology to a good cause. He visited the Long Beach Public Library to explore volunteer opportunities and discovered the Library's important role in bridging the digital divide. 1 in 4 Long Beach households lack a reliable internet connection and, according to a 2019 report by the Long Beach Technology and Innovation Commission, 45% of those residents rely on the Library to connect to the Internet. John began volunteering every week in the Main Library's Information Commons, which houses dozens of computers for public use, as well as the Information Center for People with Disabilities, now known as the Center for Adaptive Technology.
John helped people use the Library's computers to do their homework, apply for jobs, and learn about resources like low-cost housing. His support was especially helpful to those who did not know how to use a computer. Many in Long Beach lack basic computer literacy skills which is why the Library's computer classes and support from volunteers like John is so helpful. John also generously donated countless reading glasses, ear phones, and flash drives to library visitors.
A self-described "computer guru," John shared the following story about his service:
"One day, Mary, a recurring patron approached the help desk. She was writing an account of her experiences caught in a fire that swept through an area in Tennessee she'd been visiting. Found and sheltered by some friendly neighbors, Mary was writing a letter to the local newspaper about how grateful she was. Her written English was a somewhat second language, keyboard skills came late in life, word processing skills even later, so the guru role was to help with the writing, and then the word processing. When the document was done, I helped her to email her letter to the target newspaper. Then came the part so uniquely characteristic of online customer service interactions. After emailing the letter, Mary received a reply from the newspaper, 'Thank you for your submission. We will be publishing your letter on…' with a date and issue number."
This is an account of just one of the countless people that John helped in his role as a volunteer. We are honored to have had his support and first-hand knowledge of the needs of library patrons on our Board. While he will no longer serve on our board as a director, we will always consider John a dear friend to the Library and welcome him as a Director Emeritus. Thank you, John and Janet, for all you have done to champion literacy in Long Beach!
Remembering Bob Kilpatrick
By Margaret Durnin, Long Beach Public Library Foundation Founding Board Member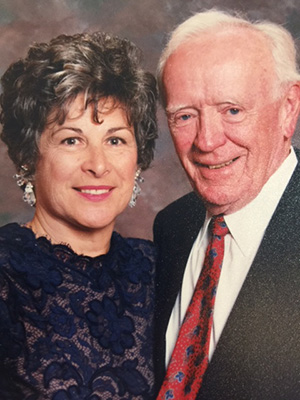 How many of us know someone who is 95 years old and still rides a bike to pick up groceries?
How many of us  keep three or more books going at the same time?
And, how many of us will have colleagues and friends remember us as someone with an acute mind; as a person who was always calm and steady; one who never shouted; and someone who always made colleagues and friends feel extra special?
Bob Kilpatrick did all of that and more. In fact, Bob was one of the four people who originally founded the Long Beach Public Library Foundation 25 years ago.
We lost him late last November.
Bob was born in 1921 and would have been 100 years old this year. He was a voracious reader to the end of his life, an avid library user who embraced the idea of a library foundation as a wonderful vehicle that could help children learn to read and succeed in school.
Raised in Stillwater, Minnesota, it was the end of WWI and the Spanish Flu Epidemic, and the start of the Roaring Twenties. Women had just received the vote.  Bob's father was an accountant and his mother a homemaker. Like so many, his family suffered terrible losses when the Great Depression hit although Bob's high academic ability enabled him to get a college scholarship at St. Thomas University. He enlisted in the Marine Corps when the United States entered WWII, and trained Navy pilots to pilot bi-planes. Afterwards, Bob used the GI Bill to attend law school at the University of Chicago.  One of his classmates was George Wise who invited him to come west to California and establish a law practice with him in Long Beach.   Bob traveled west but was called back into military service for the Korean War. He spent his war years litigating matters at El Toro Marine Base in California. After the war, he practiced law with George for almost 40 years,  a practice that included Sterling Clayton, and later, Phil Madden, Monte Cole, and Bob Johnson.  Bob Kilpatrick retired in 1989.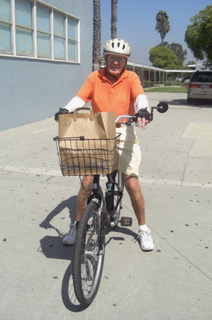 Those of us eager to begin a Library Foundation in 1996 were so lucky to have Bob's expertise!  He drafted our documents and then filed them in Sacramento and Washington D.C.  Bob helped us negotiate our early days with intelligence and a sense of humor. Cordelia Howard, past Director of Library Services, recalls the importance of  Bob Kilpatrick's calm steadiness. 
Just as Bob would study the best and safest route for his bike rides, Bob helped us find the best route to establish the Long Beach Public Library Foundation twenty-five years ago.  I'm sorry he won't be here to help celebrate with us, and to be celebrated!
M. Lissette Flores, 2021 Board President
M. Lissette Flores is a marketing communications practitioner with more than 20 years of experience, specializing in Hispanic, multicultural and international public relations and marketing communications. She founded estrella pr + marketing in 2002. Estrella PR clients included Time Warner, Northwestern Mutual, Orange County Fair, CicLAvia, Symantec, La Opinion, Azteca America TV, among others.
Prior to founding her consulting firm, Lissette worked for, developed and implemented strategic marketing communications and Hispanic/multicultural public relations programs for FORTUNE 500 companies The Walt Disney Company's Disneyland Resort, DIRECTV, Inc. and McDonald's Corporation. While at DIRECTV she served in a leading role in launching DIRECTV Para Todos, the first nationwide multichannel television service for Hispanic viewers.
Lissette currently serves as President of the Long Beach Public Library Foundation Board and serves on the Boards of the WomenShelter of Long Beach and Long Beach Cancer League (American Cancer Society). She also serves on the Long Beach Human Relations Commission and the CSULB Journalism Department Advisory Council.
A Letter From Our Board President
Dear Library Supporters,
As a lifelong supporter of literacy and education, I am honored to serve as President of the Long Beach Public Library Foundation for 2021. This year marks two important anniversaries — the Library Foundation's 25th and the Long Beach Public Library's 125th year of service to the Long Beach community. We invite you to celebrate these milestones throughout the year with us as we rally support for our nationally recognized Library.
2020 was an incredibly challenging year for all of Long Beach, but the Library continued to provide crucial resources to the thousands of families, students, job seekers, veterans, those with disabilities, and older adults who depend upon its services. Following the closure of the City's 12 public libraries in mid-March, the Library quickly pivoted to a contactless pick-up service of library materials and providing services through a wide array of online resources. Thanks to donations of all sizes, the Library Foundation has funded virtual literacy programs for readers at all levels and of all ages, one-on-one online homework help and job search support, scholarships for adults earning their accredited high school diploma online, e-books and audiobooks that promote equity, and new Chromebooks to bridge the digital divide.
The Library Foundation provides key funding to the Library as it serves on the front lines of our city's most pressing issues, including its resources that bridge educational, digital, economic, and cultural divides. Now more than ever, we depend upon the support of those who are able to donate and help us keep library resources widely available for the many who urgently need them.
We look forward to commemorating this momentous year with you and celebrating Long Beach's incredible libraries, librarians, library staff, and avid library patrons.
Happy reading,
M. Lissette Flores,
2021 President, Long Beach Public Library Foundation Board of Directors
Champion of Literacy J.P. Shotwell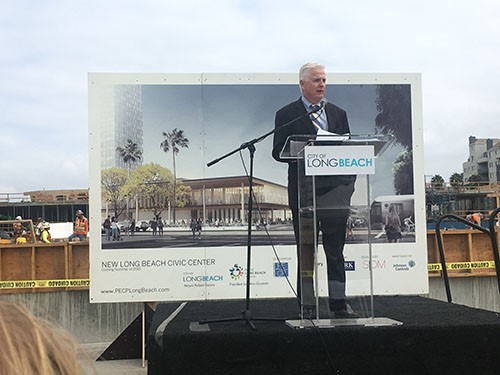 As new technology emerges and informational needs change, libraries evolve to better serve their communities. Long Beach Public Libraries are no different. They now house 3D printers, virtual STEAM camps, laptop and Internet hotspot checkout programs, music recording studios, state-of-the-art adaptive technology for disabled patrons, and a wide arrange of e- and audiobooks. Much of these changes have been supported by the Long Beach Public Library Foundation and championed by J.P. Shotwell.
In 2012, J.P. joined the Library Foundation's board of directors as a philanthropic representative for Southern California Edison where he is the Director of Corporate Compliance and Information Governance. His colleague, Les Stark, previously served on the board and invited J.P. to one of the Foundation's exclusive "Miller Lunches," during which guests enjoyed a meal in the chestnut-walled Miller Special Collections Room. They dined among a collection of unique treasures donated by the Miller family, including rare texts dating back to the 15th century, Chinese and Japanese art and ceramics, and American and European art and photographs. The room, located in the Main Library, was made possible thanks to a generous gift in 1974 from Loraine Miller Collins in memory of her late husband, Earl Burns Miller. The original room was modeled after a room in the Miller home. When it moved to the new Billie Jean King Main Library in 2019, the architects worked with the Earl B. and Loraine H. Miller Foundation to redesign the room to adapt to the more modern design of the new Library, and the programmatic needs of the community.
Inspired by the American Library Association's Center for the Future of Libraries which worked to identify emerging trends relevant to libraries, librarians, and communities, J.P. was charged with answering the question, "What will the Library be in 2025?" He co-chaired the Library of the Future Committee with Mary Lamo-Putnam. The committee traveled to new libraries in San Diego, Santa Monica, Newport Beach, and Cerritos to tour the modern buildings and observe innovative service delivery models. This research would inform the Library Foundation's involvement in the development of two new libraries in Long Beach—the Michelle Obama Neighborhood and Billie Jean King Main Libraries.
In addition to his roles as Co-Chair of the Library of the Future Committee, J.P. served as Treasurer, provided his guidance on the Finance Committee, Public Affairs Committee, Board Development Committee, and served an extended term as Board President.
In September of 2016, as board president, J.P. spoke to a crowd of more than 5,000 people who had attended the grand opening of the Michelle Obama Neighborhood Library. J.P. announced the results of the Foundation's most successful fundraising campaign to date, which raised more than $1 million for programs, technology, and enhancements at the new library. Less than a year later, the Foundation would launch a similar campaign that raised more than $3.3 million in funds for the new Billie Jean King Main Library, which opened in 2019.
While JP served on the board during some of the Foundation's most headline-grabbing accomplishments, including the Library's acceptance of the National Medal for Museum and Library Services, the nation's highest honor given to libraries, J.P. is most proud of how he helped the Library Foundation itself evolve. When J.P. became President in 2016, the Foundation had just hired an entirely new staff. In fact, J.P. sat on the committee to recruit current Executive Director Kate Azar who, in turn, rebuilt the staff to its current levels. J.P. and Kate worked together to advance the Library Foundation to a more sophisticated operation modeled from some of the nonprofit industry's best practices. This included better financial reporting, board term-limits, and more professional systems and procedures. Because of these accomplishments, the Foundation's impact has grown exponentially, its board better reflects the Long Beach community, and it has become known as a model nonprofit organization.
The Library Foundation has benefitted greatly from J.P.'s personal generosity, his tireless advocacy for libraries, his countless volunteer hours, his expertise, and his friendship. While J.P. was the strongest proponent for board term-limits, his involvement on our board will be sorely missed. We know we will continue to see J.P., his wife, Kimberly, and their three children, James, Harry, and Juanita, at their neighborhood branch— the Bay Shore Library.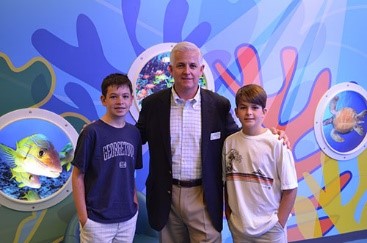 Champion of Literacy, Mary Lamo-Putnam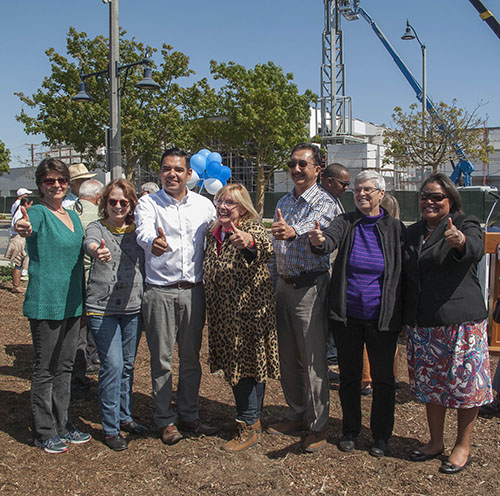 Mary Lamo-Putnam frequented Long Beach Public Libraries all her life. During her childhood in Long Beach, she and her friends would ride their bikes to Los Altos Library. Little did Mary know, she would go on to make an incredible impact on the City's libraries.
Mary was first introduced to the Long Beach Public Library Foundation through its signature fundraising event, Grape Expectations. Kim Neipling, then a Board member, invited Mary and her late husband, Russ, to enjoy the event and learn more about the Library Foundation. From there, her involvement with the Library Foundation grew and Kim nominated her to join the Board in 2012.
In 2013, Mary joined the Grape Expectations planning committee, which she would go onto Chair or Co-chair five times. Thanks to the dedication of the Committee and Library Foundation staff, the Foundation's largest annual fundraiser has grown into a premier gala that hundreds of literacy supporters look forward to every year. Mary's IT project management background is of great value to the event planning process. Most notably, she developed a detailed project plan, which is still used today to keep the event on track. Since she joined the committee, the event has raised more than $1.4 million.
Mary also played an instrumental role in campaigns for two new libraries. In 2016, the Library Foundation raised over $1 million for the newly opened Michelle Obama Neighborhood Library, and a couple of years later, the New Main Campaign raised more than $3.3 million for the Billie Jean King Main Library which opened in 2019. In addition to advising staff on the campaign and helping to raise funds in the community, Mary made a generous donation in honor of her late husband Russell Putnam. A plaque dedicated to them both can be found in the photography section of the Main Library.
Mary is always thinking about the future of the Long Beach Public Library. Perhaps the strongest example of this is her membership of the Carnegie 49 Society, a group of supporters who have included the Library Foundation in their estate plan. She also co-chaired the Library of the Future Committee in 2014 and 2015 alongside J.P. Shotwell. The Committee was inspired by the American Library Association's Center for the Future of Libraries which sought to identify emerging trends relevant to libraries, librarians, and the communities they serve. Working to answer the question, "What will the Library be in 2025?" Mary and her fellow committee members traveled to new libraries in San Diego, Santa Monica, Newport Beach, and Cerritos to tour the modern buildings and observe innovative service delivery models. Having previously worked in information technology, Mary understood the great value of increasing digital resources in libraries.
Mary has dedicated countless hours of volunteer time to literacy in Long Beach. In addition to her roles on the Library Foundation's Grape Expectations Committee and Library of the Future Committee, Mary served as VP of Programs, Liaison to the Friends of the Long Beach Public Library, and joined the Grand Literacy Committee and Librarian Appreciation Committee. She was always one of the first board members to volunteer at community outreach invents such as Dictionary Days and the ACO7 Literacy Fair.
While she will no longer serve on the board as a director, we will continue to benefit from her expertise as a member of the Grape Expectations planning committee. We are excited to toast to her success at next year's gala, and we will likely run into her among the bookstacks of the Los Altos Neighborhood Library.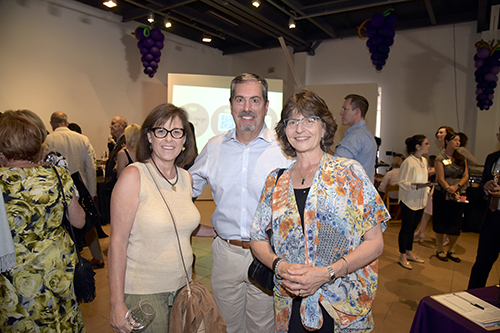 Welcome to Our Newest Board Member, John Mathews II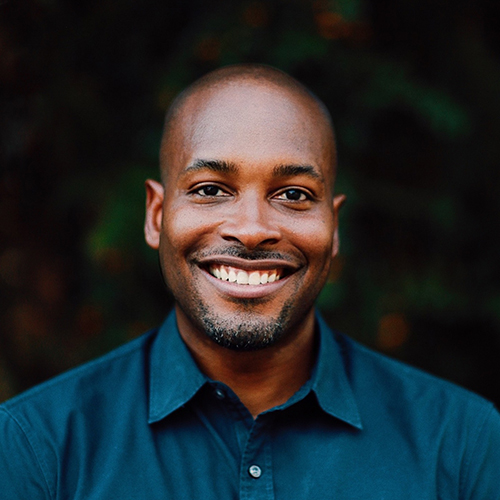 John Mathews II currently serves as Director of Community Engagement and Senior Legal Counsel for The Justice Collaborative ("TJC"), which is an independent, nonpartisan research and advocacy organization devoted to reforming the criminal justice system and building healthier and safer communities. In addition to advocacy and policy work at TJC, John also serves on the Harvard Law School Black Alumni Association Board, the LA District Attorney Accountability Coalition Steering Committee, and was recently appointed to the Long Beach Citizen Police Complaint Commission by the Mayor of Long Beach.

Prior to joining The Justice Collaborative, John served as an Assistant United States Attorney in President Obama's Justice Department. In that capacity, John represented the United States in federal appeals before the U.S. Court of Appeals for the First Circuit. He has briefed over 100 appeals and argued 10 appeals before the First Circuit. As an AUSA, he also investigated and prosecuted international and domestic narcotics, firearms and money laundering violations. After Hurricane Maria devastated Puerto Rico, John
coordinated hurricane relief efforts and provided food and supplies to orphanages and community-based organizations.

John previously worked as a Litigation Associate at Latham & Watkins LLP in Washington D.C. and served as a law clerk for the Honorable Raymond Jackson in the Federal District Court for the Eastern District of Virginia. During the 2012 Presidential Campaign, John served as a Voter Protection Outreach Coordinator for Obama For America – DC, and was a Regional Lead for the Generation 44 Mid-Atlantic Finance Committee. John was also an inaugural member of the Young Lawyers Network for the D.C. Bar Foundation, the leading private funder of civil legal services for the District's underserved.

John received a B.A. in Political Science from UCLA and a J.D. from Harvard Law School, where he served as President of the Harvard Black Law Students Association and an editor for the Harvard Civil Rights – Civil Liberties Law Review.

John currently lives in the Wrigley neighborhood in Long Beach. He is a life member of Alpha Phi Alpha Fraternity, Inc. and is a member of 100 Black Men of Long Beach and Rotary Long Beach. He is bilingual (Spanish) and has mentored students at Cabrillo High School and at Camp Agape.
Welcome To Our Newest Board Member, Theresa Morrison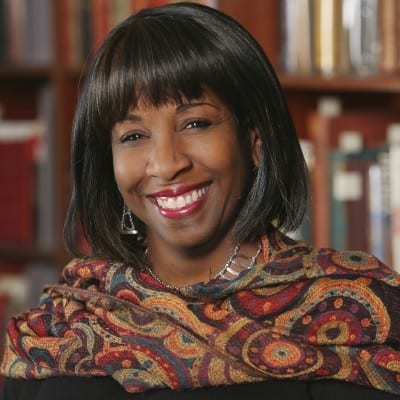 Theresa has spent more than 36 years in the professional accounting industry with almost 13 years of her career in the for-profit, public accounting and private industry areas. The balance of her time has been spent in the non-for-profit arena, with 10 of those years as one of two CPAs on staff with the international GRAMMY organization. She served in the financial leadership capacity as their Director of Business Affairs and successfully grew 6 of their companies, including the Latin GRAMMY's.
Theresa is adept at handling multiple projects simultaneously and efficiently. As the CFO with the Library Foundation of Los Angeles (LFLA) since November 2011, Theresa has served as part of the senior leadership team, advising and implementing many nonprofit business strategies.
Theresa is a Certified Public Accountant licensed in California and is a long-time member of the California Society of CPA's (CSCPA) and the American Institute of CPAs. In CSCPA, she serves as part of the advisory team on California financial literacy and ethics. 
In a financial capacity, Ms. Morrison has served on various boards and committees. She has been an instructor in the small business certificate program at CSULB. At the recommendation of a Windes partner, she served at the pleasure of two Long Beach Mayors (Ernie Bell and Beverly O'Neill) as their Treasurer for the Long Beach Public Corporation for the Arts (PCA): a prominent regional arts council.
Prior to joining The LFLA, Theresa's career included working for Arthur Andersen & Co., McDonnell Douglas, Hughes Aircraft Company, The Los Angeles Homeless Services Authority, and Compton Unified School District. These experiences have fashioned Theresa as a proven and reliable strategic thinking executive whose pecuniary insight has served many employers well.
She is an active member of her Women's Ministry Life Group, and has sung for about a decade in a choir. Theresa enjoys reading, skiing, sailing, white water rafting, and family time with her two adult children as well as cooking and traveling.  Her son is a graduate of Southern Methodist University; in four years he earned dual degrees in computer engineering and applied math. Her daughter received her master's in Psychology from Santa Clara University before gaining her undergrad degree from Baylor University.
Welcome To Our Newest Board Member, Carmen O. Perez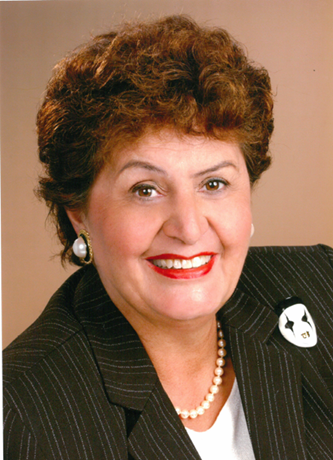 Carmen O. Perez has served Long Beach for over 30 years and is best known as the Port of Long Beach's first Latina Harbor Commissioner, significantly helping to increase trade at the Port during her 12 years on the commission.
Carmen first began her service to the city as a teacher's aid at Long Beach Unified School District while raising her four children. She became a PTA president and volunteered with several local nonprofit organizations including the Girl Scouts Council, Public Corporation for the Arts, Parents Against Cancer, and United Way while working as patient support services director for the Rancho Los Amigos National Rehabilitation Center in Downey. She also served on the Board of the Aquarium of the Pacific.
Carmen served as vice chair for the National Democratic Party and as the Democratic National Committee vice chairwoman for California. She is a founding member of the Long Beach Chapter of the American Diabetes Association, the Long Beach Mujeres Coalition, and the Long Beach Chicano Political Caucus. Carmen served as Assistant Chief Deputy to the Honorable Kenny Hahn for many years and was appointed by Governor Jerry Brown to the Narcotics Authority Parole Board.
During her time as Harbor Commissioner, trade at the port tripled and she helped open the port to the public through free harbor cruises so citizens could get a close-up look at port operations. She was also appointed by Governor Gray Davis to the California World Trade Commission.
In honor of her service, Mayor Robert Garcia awarded Carmen the Key to the City in 2018. She is a proud grandmother and great grandmother.