Celebrate Latino Heritage Month with Vida Latina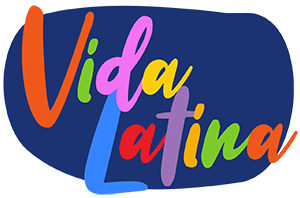 The Long Beach Public Library will host its third annual Vida Latina event series in celebration of Latino Heritage Month! This year's Vida Latina will include free in-person and virtual family programs from Saturday, September 18, through Saturday, October 30.
Vida Latina will feature a variety of programs for all ages, including bilingual storytimes for young children, a Spanish book series for school-age children, Spanish short story readings for teens and adults and a Community Lotería Night for all ages.
Vida Latina is generously supported by Farmers & Merchants Bank!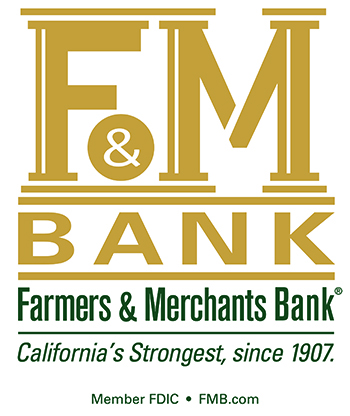 Win a Private Plane Ride to Palm Springs for Lunch and Support Long Beach Libraries
Free Back-to-School Resources from the Library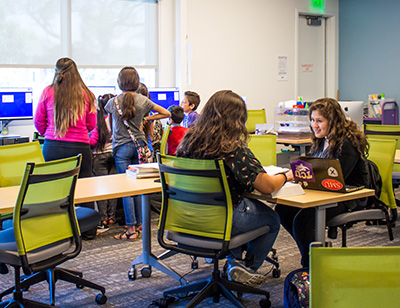 As LBUSD students return to class for the 2021/2022 school year, the Library's many free resources will help them stay on track and succeed. 10 Long Beach Public Libraries are open, providing the opportunity to browse the collection of more than 800,000 books and materials, receive guidance from librarians, and access computers and free WiFi.
Online Tutoring and Databases: The Library Foundation funded Brainfuse HelpNow program provides live tutoring in English and Spanish, virtual study rooms with other HelpNow users, college application guidance, and a library of lessons, videos, and practice tests. World Book Online is an online encyclopedia in English and Spanish that covers various topics ranging from animals and dinosaurs to ancient civilizations and the human body.
Tech To-Go: This new program allows library cardholders to check out Chromebooks and MiFi hotspots to access the internet for up to two weeks. The Library Foundation is proud to be a part of the community benefit partnership with Verizon that helped launch this program. Click Here to learn more.
Welcome To Our Newest Board Member, Barbara Long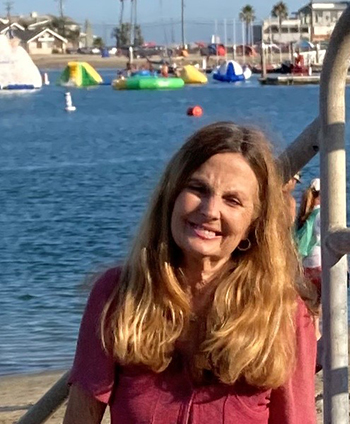 Barbara Long seeks out libraries, the key to developing creative and curious communities, every place she goes. She considers serving on the Long Beach Public Library Foundation Board of Directors to be a true honor. Barbara moved to Long Beach in 1986 but came to know her community better as a member of the Aquarium of the Pacific's leadership team from 2000 to 2014. One of her first projects was overseeing the design and construction of Shark Lagoon. She has also served on local committees and several national and state museum organization boards and committees. Barbara's favorite activities along with her husband, Bill Waterhouse, are walking their dogs throughout Belmont Shore and kayaking in Alamitos Bay.
Books that Have Won Awards from Librarians for Your Summer Reading List
Every year, the American Library Association invites committees of librarians, educators, writers, and booksellers to honor outstanding new books with a variety of literary awards. Almost all of these books are available in the Long Beach Public Library's collection at encore.lbpl.org. Check them out and enjoy a summer of reading.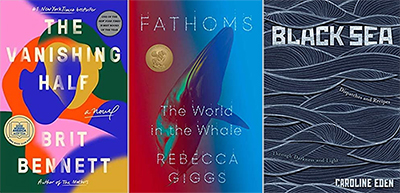 Award-winning Books for Adults
The Andrew Carnegie Medals for Excellence, the Notable Books List, the CODES List, and more book and media recognitions are given to the best in new titles for adults. Check out the latest recently honored books as well as award-winners from previous years at the link below.
Award-winning Books for Children and Teens
Each year, the American Library Association honors outstanding materials for children and teens. These honors include the prestigious Newbery, Caldecott, Printz, and Coretta Scott King Book Awards. Learn more about these awards and discover award-winning books from this year and previous years at the link below.
The Library Foundation Welcomes Interim Executive Director Kathy McCarrell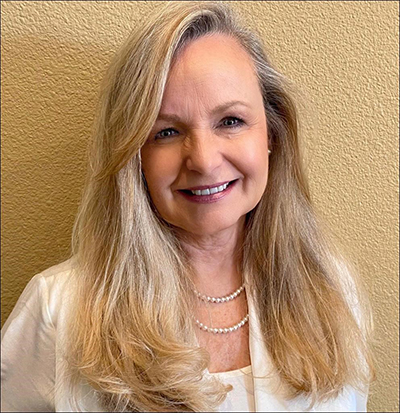 The Library Foundation Board of Directors would like to introduce Kathy McCarrell who has been hired to serve as the Interim Executive Director of the Foundation in order to ensure a seamless and thoughtful transition to permanent leadership.
Kathy, a Senior Consultant with the Third Sector Company, comes to the Foundation with over 25 years of experience leading key non-profits in Southern California, having most recently steered the Newport Beach Public Library Foundation through their management transition. Kathy also served as the Interim Executive Director of the Long Beach Day Nursery. She is an avid reader and an enthusiastic advocate of providing equal access to literacy, education, and technology for all members of the Long Beach community.
"The programming that is offered through the Long Beach Public Library as a result of the support of LBPLF is exceptional," said Kathy, "I am very impressed with the staff and the board at LBPLF and look forward to working with them to continue the great work of the Foundation – without missing a beat."
Kathy will be starting on June 28th after spending a week with outgoing Executive Director Kate Azar drawing from her vast knowledge of the Foundation's operations and mission. "It has been a great experience working with Kate. The Long Beach community and Board of Directors can count on the fact that Kate built a strong foundation, poised for exponential growth to meet the needs of a  community that is in greater need than ever."  Please feel free to contact Kathy anytime at (562) 628-2441 ext.5.
Long Beach Public Library Kicks Off Summer Programs with Library Foundation Support
The Library Foundation is proud to help Long Beach students combat the "summer slide" by funding fun and educational programs all summer long! Thank you to our supporters for their donations of all sizes that make these learning opportunities possible.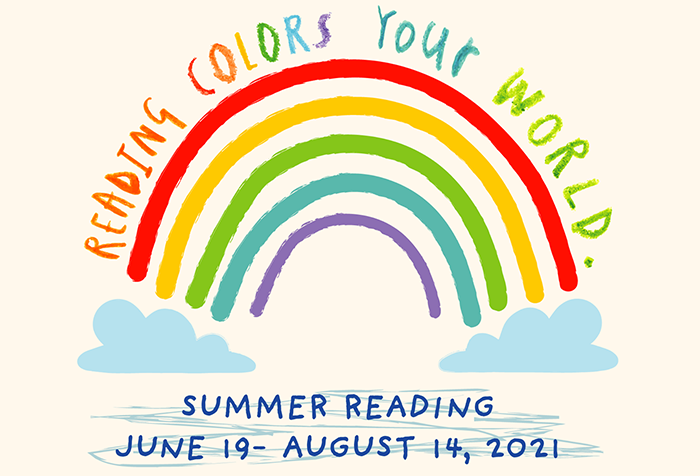 The Long Beach Public Library kicked off its 2021 Summer Reading Program virtually on September 19 and invited everyone to read the colors of their world. The program includes reading challenges, opportunities to win prizes, and weekly virtual events and workshops for children, teens, and adults in English and Spanish. Registration is required to participate in reading challenges.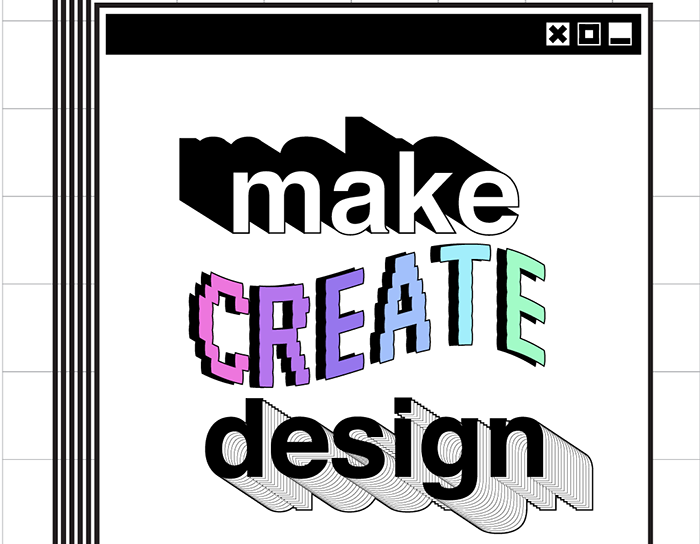 "Make.Create.Design: Video Games" by the Library's makerspace Studio invites students, grades 7 to 12, to design their own video games from start to finish with free online software. This is a five-week virtual workshop series and begins June 24. Registration is required. Due to the high level of interest in this workshop series, the Library will give priority to residents of Long Beach.
Long Beach Public Library Foundation and Long Beach Public Library Partner with Léeme un Libro to Provide Reading Programs to Migrant Children
The Long Beach Public Library Foundation and the Long Beach Public Library have partnered with Léeme un Libro (Read Me a Book), an online, volunteer-led, Spanish/English storybook read-along initiative aimed at overcoming language and literacy barriers that exist for the migrant children being sheltered at the Long Beach HHS (U.S. Department of Health and Human Services) site. As Léeme un Libro's fiscal sponsor, the Library Foundation has made it possible for over 700 new Spanish-language books and craft supplies to be delivered to Long Beach HHS site. The Library is creating weekly educational activities and volunteer students from LBUSD dual-immersion schools are recording storytimes in Spanish for the children. This is all possible thanks to a generous grant from the Long Beach Community Foundation's Migrant Children's Support Fund.
Check out a storytime below created for this project by Long Beach student and daughter of Library Foundation Board President M. Lissette Flores, Shanti Flores Marsocci.
LONG BEACH PUBLIC LIBRARY FOUNDATION EXECUTIVE DIRECTOR MOVES ON TO HER NEXT CHAPTER – SEARCH FOR NEW DIRECTOR UNDERWAY
As the Library Foundation emerges strong from the pandemic, the search begins for a new ED/CEO to continue the Foundation's 25 years of community impact.
Long Beach, CA (June 4, 2021) – Later this month, Long Beach Public Library Foundation Executive Director/CEO Kate Azar will step down after more than five years of service. In this, the Library Foundation's 25th anniversary year, the Board of Directors is launching the search to find their next leader.
"We will remember Kate as the executive director who brought professionalism, structure, and effectiveness to the Foundation's management," said Renee Simon, Library Foundation Director Emerita and public affairs committee member.
During her tenure, Azar led the Library Foundation in raising more than $15 million for Long Beach Libraries and literacy initiatives. She's credited with strengthening the organization, helping to dramatically increase its supporters, and build its profile in the community. Among her many accomplishments, Azar led the two most successful fundraising campaigns in the Library Foundation's history. A 2016 campaign for programs, technology, and enhancements to the Michelle Obama Neighborhood Library raised more than $1 million. A campaign for similar resources at the Billie Jean King Main Library ended in September 2020 and raised more than $3.3 million. Under Azar's leadership, the Library Foundation earned the highest levels of recognition for robust financial health and commitment to accountability and transparency from Charity Navigator and GuideStar, the two largest independent evaluators for nonprofit organizations in the country.
"After five-and-a-half years at the helm of the Long Beach Public Library Foundation, Kate has left an indelible mark with her inspiring dedication and commitment to literacy in Long Beach," said M. Lissette Flores, President of the Long Beach Public Library Foundation. "We have accomplished a tremendous amount under Kate's leadership, and she leaves us in a strong position to continue providing a wide array of literacy programs to the many communities in Long Beach."
"I joined the Library Foundation as interim-executive director with the intention to only stay a few months. I immediately fell in love with the organization, its mission, and the dedicated Board and staff. I am proud of what we have accomplished," said Azar. "We are fortunate to emerge from the pandemic stronger than ever… because we have work to do. Libraries remain a critical community resource – working tirelessly to serve the community even as doors were closed to prevent the spread of Covid19. They provided resources to parents, students trying to learn from home, and seniors staving off boredom and isolation. They will be a part of Long Beach's economic recovery, helping people get their lives and livelihoods back on track. I am grateful to all those who supported our work, recognizing that libraries are the best investment one can make in our community."
While she is excited about what lies ahead for her professionally – Kate has accepted a senior role at a social enterprise consultancy – she will remain connected to the Library as a supporter and patron. "Long Beach libraries will always hold a special place in my heart," said Azar.
The Library Foundation will continue the year-long celebration of its 25th and the Library's 125th year of service to the Long Beach community. The Board has formed a transition committee to oversee the hire of an interim executive director and a thorough search for a new executive director. The interim executive director will ensure a smooth transition following Azar's departure and will lead the Library Foundation as it prepares for the anticipated return of its annual wine tasting gala, Grape Expectations, on September 19 at the Museum of Latin American Art. The executive director job description and application instructions are available at https://www.lbplfoundation.org/job-opportunities.
About the Long Beach Public Library Foundation: The Library Foundation is an independent 501(c)3 nonprofit organization that provides support to enhance the Long Beach Public Library and encourages literacy and education for all members of the community. LBPLfoundation.org
Enjoy a Storytime to Celebrate Asian American and Pacific Islander (AAPI) Heritage Month
Enjoy a special storytime by Carmen D. Snuggs of the Library Foundation Board of Directors to celebrate Asian American and Pacific Islander (AAPI) Heritage Month. Carmen reads Ling & Ting: Not Exactly the Same by Grace Lin. Find this book and more to celebrate AAPI heritage in the Long Beach Public Library's catalog at http://encore.lbpl.org.
The Library Foundation recently launched a new fund supporting library materials that promote the voices, narratives, and histories of Asian Americans and Pacific Islanders. This fund also supports resources and programs that educate the public on the origins of white privilege, white supremacy, and other forms of institutional racism and human rights issues that plague our society. Donate to this fund at the link below.
The Long Beach Public Library is commemorating Asian American and Pacific Islander (AAPI) Heritage Month with a series of virtual programs. Check out the Library's YouTube playlist to enjoy these programs whenever you'd like.