16th Annual Grape Expectations
On June 9, 2019 we celebrated the 16th annual Grape Expectations gala in support of the Long Beach Public Library Foundation. Over 300 guests enjoyed premier silent and live auctions featuring fine wines and exciting experiences, dined on gourmet foods with expertly chosen wine pairings by Randy Kemner of The Wine County, and raised more than $180,000 to help us support the Long Beach Public Library in transforming lives.
This year, we were proud to honor Marathon Petroleum Corporation with the 2019 Library Leadership Award and Victor and Patricia McCarty with the 2019 Durnin Family Award.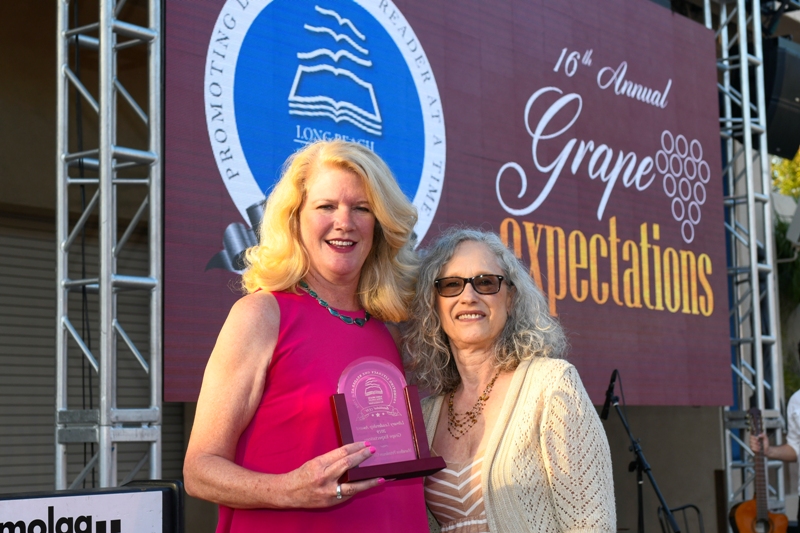 Marathon Petroleum Corporation, formerly Andeavor and Tesoro, generously supports the Library's Mobile Studio, allowing it to travel to libraries, parks, schools, and community events throughout the city and host workshops to teach robotics, 3D printing, graphic design, coding, and more. Learn more about how Marathon Petroleum supports innovative programs at the Library. Click HERE.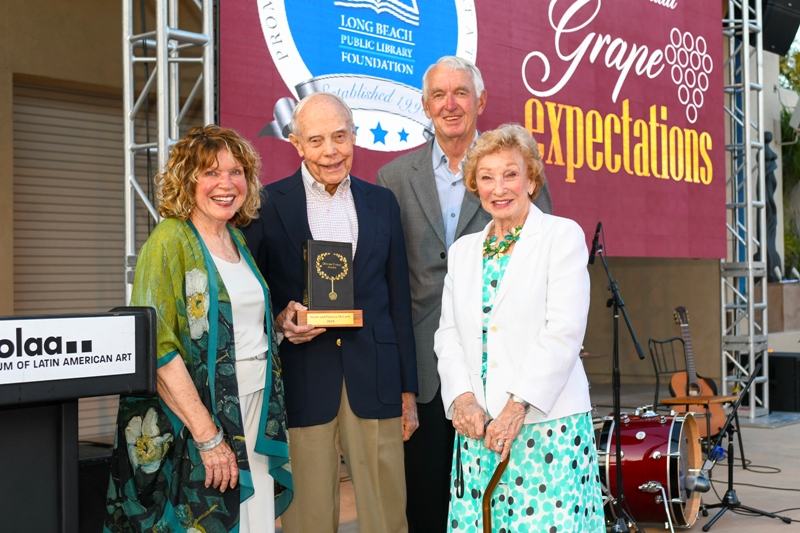 Vic and Patty McCarty have supported library programs in Long Beach since 1999. Vic was one the Library Foundation's earliest Board members and continues to provide guidance as a member of the Foundation's Finance Committee. Vic and Patty have generously donated to support programs and technology at the Mark Twain Library, the Michelle Obama Library, and the new Main Library opening later this summer. Learn more about Vic and Patty's dedication to literacy and education. Click HERE.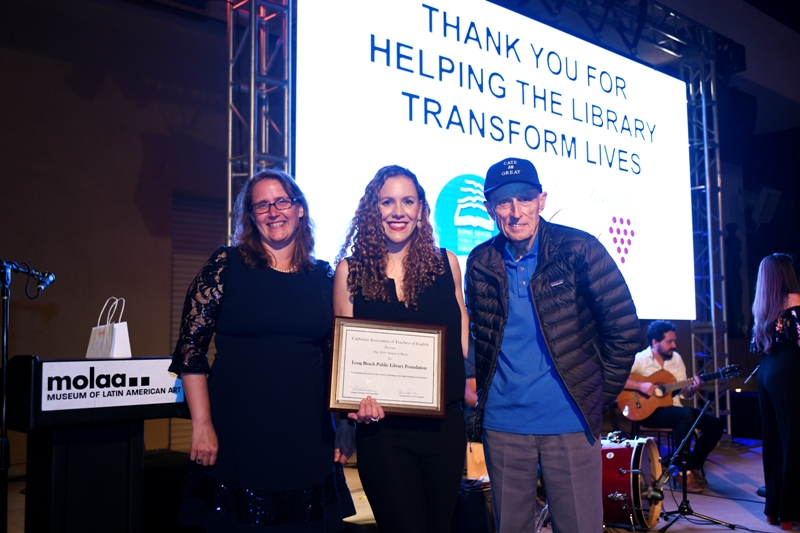 We were thrilled to welcome Jennifer Silver, President of the Southland Council of Teachers of English and Dr. Bill Younglove of the California Association of Teachers of English Board of Directors who attended our gala to recognize the Dictionary Days program with the California Association of Teachers of English 2019 Award of Merit. In accepting the award, Kate Azar, Library Foundation Executive Director, announced that the Library Foundation shares this honor with the Earl B. and Loraine H. Miller Foundation for making this program possible. Learn more about this statewide honor for Dictionary Days. Click HERE.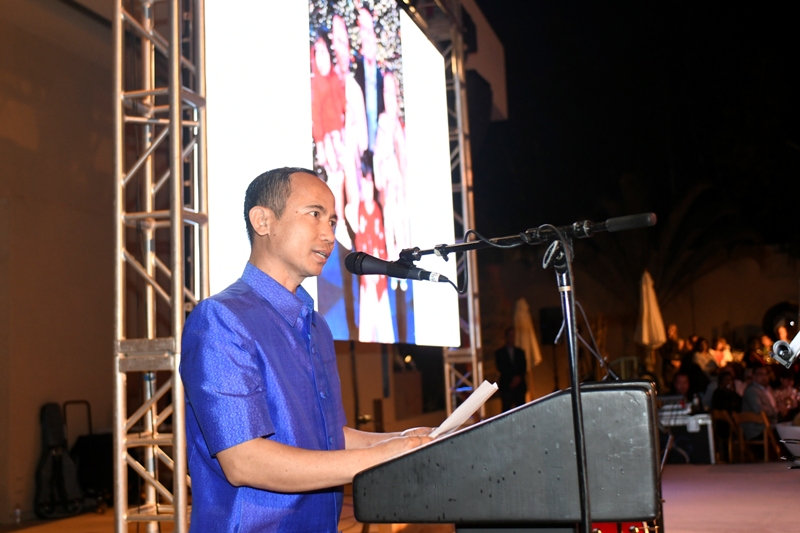 One of our favorite moments of the night reminded us how one person's support for the Library can make a difference for so many. Sanghak Kan, a dedicated Library volunteer, shared his story with our attendees. After immigrating to the United States from Cambodia with his family, Sanghak discovered the Mark Twain Library where he connected with others in his community and his family benefited from the Library Foundation funded Family Learning Center and Summer Reading programs. Sanghak and his family now volunteer their time at the Library every weekend to support the Khmer language programs. Read Sanghak's story. Click HERE.
After Sanghak shared his story, 70 attendees raised their bid paddles during our Live Ask to donate to the Library Foundation.
Thank you to everyone who donated, attended, volunteered, bid, and celebrated library programs with us. We hope to see you at the next Grape Expectations!
Click for Grape Expectations Photos
THANK YOU TO OUR 2019 GRAPE EXPECTATIONS COMMITTEE VOLUNTEERS
Sean Reilly, Chair
Mary Hancock Hinds
Mary Lamo-Putnam
Russ Parsons
Barbara Schwerin
Jeffrey Toelsin
Sharon Weissman

THANK YOU TO OUR 2019 GRAPE EXPECTATIONS SPONSORS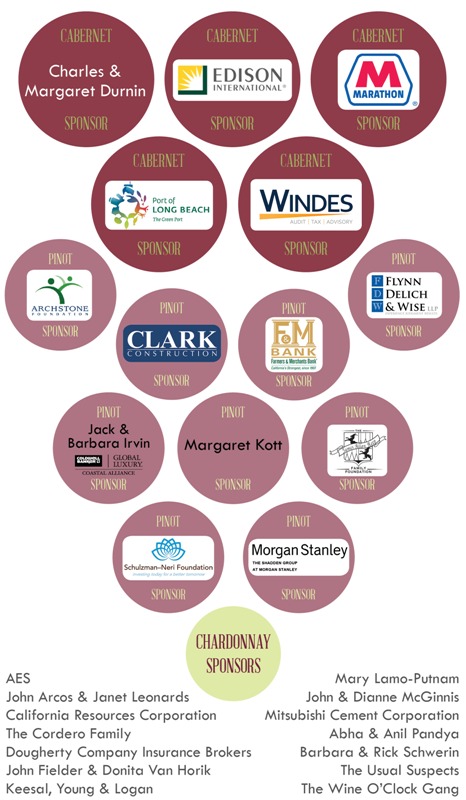 THANK YOU TO OUR APPETIZER SPONSORS