Honoring Marathon Petroleum Corporation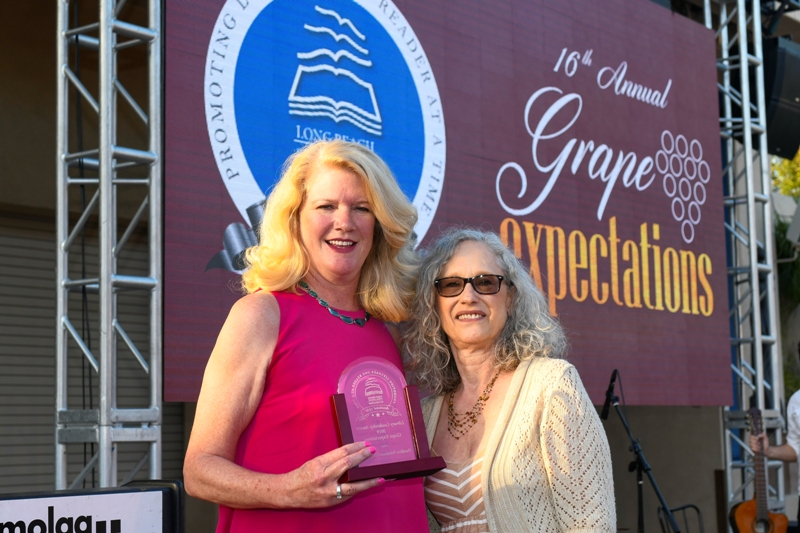 On June 9, at the 16th annual Grape Expectations gala, we were proud to honor Marathon Petroleum Corporation with the 2019 Library Leadership Award for their support of innovative library programs.
Every week, the Long Beach Public Library's Mobile Studio hosts workshops at locations throughout the city, including branch libraries, parks, schools, and community events. This makerspace on wheels is stocked with technology and supplies for instruction in 3D printing, robotics, coding, graphic design, and other science, engineering and arts projects. The workshops invite children, teens, and adults to develop 21st century marketable skills.
This is possible thanks to generous support from Marathon Petroleum Corporation, formerly Andeavor and Tesoro. The Mobile Studio officially launched in 2017 with their support, along with that of the California Resources Corporation and the LGA Family Foundation. At last year's Grape Expectations gala, Marathon Petroleum donated $150,000 to support a new Mobile Studio Coordinator position. This position ensures that the Mobile Studio is utilized to its full potential and expands the program's reach.
Learn about upcoming Mobile Studio workshops. Click HERE.
About Marathon Petroleum Corporation:
Marathon Petroleum Corporation is a leading, integrated, downstream energy company headquartered in Findlay, Ohio. The company operates the nation's largest refining system with more than 3 million barrels per day of crude oil capacity across 16 refineries. MPC's marketing system includes branded locations across the United States, including Marathon brand retail outlets. Speedway LLC, an MPC subsidiary, owns and operates retail convenience stores across the United States. MPC also owns the general partner and majority limited partner interests in two midstream companies, MPLX LP and Andeavor Logistics LP, which own and operate gathering, processing, and fractionation assets, as well as crude oil and light product transportation and logistics infrastructure.