Dictionary Days Receives Statewide Recognition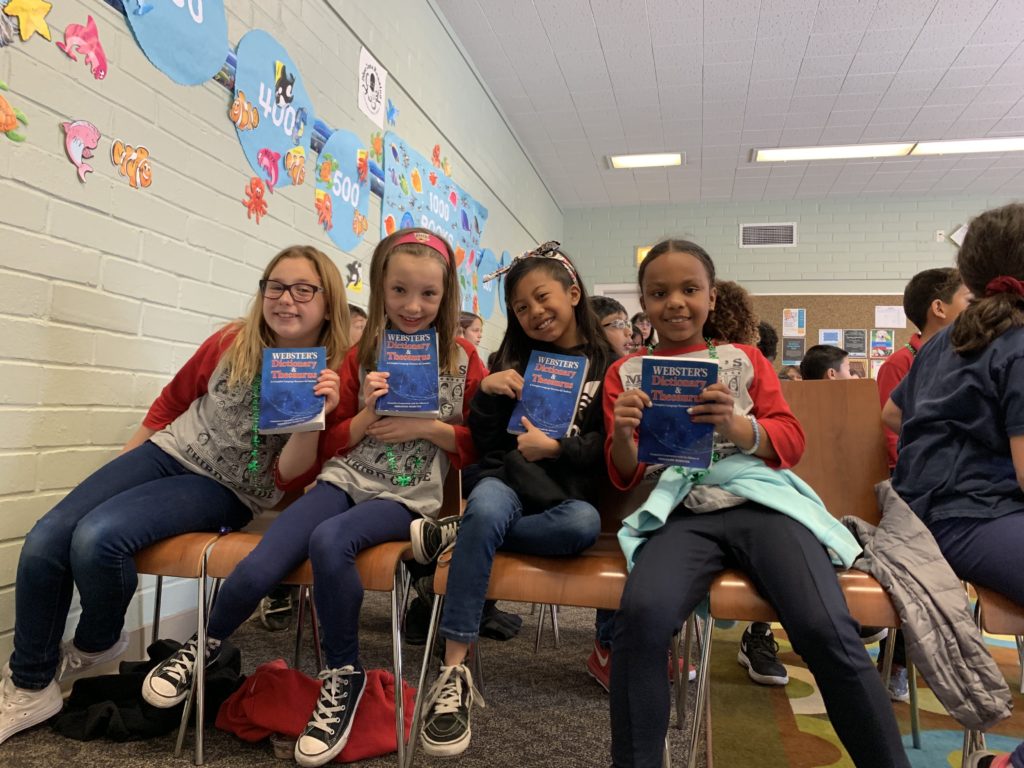 On June 9, at the 2019 Grape Expectations gala, the Long Beach Public Library Foundation was awarded the California Association of Teachers of English 2019 Award of Merit for the annual Dictionary Days program. In accepting the award, Kate Azar, Library Foundation Executive Director, announced that the Library Foundation shares this honor with the Earl B. and Loraine H. Miller Foundation for making this program possible.
Every year since 2003, the Library Foundation and the Miller Foundation join forces to promote literacy for local students. Over 120,000 dictionary/thesauruses have been given to Long Beach third grade students since the program's inception thanks to the generosity of the Miller Foundation. Dictionary Day events every Spring help students navigate their lessons by teaching dictionary use through fun and creative activities designed to help improve reading comprehension.