Welcoming Julia Huang to the Board of Directors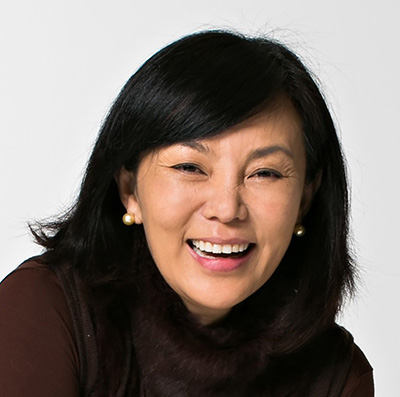 Julia Y.C. Huang is the Founder and CEO of Intertrend, a multicultural creative agency at the intersection of emerging trends and the interaction between brands and consumers. Intertrend is known in the industry to create deeply resonant and exceptional consumer experiences for leading brands in automotive, financial services, retail, entertainment, pharmaceutical and telecom.
Taiwanese American-born, raised and educated in Japan and Taiwan, Huang went to grad school to study communications at the University of North Carolina at Chapel Hill. After working in New York City and Los Angeles in product development and then in Mergers & Acquisitions, a chance opportunity led Huang to the field of communications and the founding of Intertrend in 1991.
As the CEO of Intertrend, Huang is responsible for managing two award-winning companies headquartered in Long Beach, California: Intertrend and Imprint, an incubator for new businesses. Known for her strong belief that diversity drives creativity, she is a constant contributor to industry thought-leadership content, events, and academia. She was named by Avenue Magazine as one of the 500 most influential Asian Americans and in 2014, Fortune's Most Powerful Women Conference selected Julia as one of the Top Ten Entrepreneurs in the U.S. Most recently, Julia was named the City National Bank Entrepreneur of the Year bestowed upon her by the Long Beach Area Chamber of Commerce. Over the years, Intertrend is consistently selected as the 100 Top Female-Owned Businesses by the Los Angeles Business Journal.
Intertrend has won numerous industry awards including the American Advertising Award; the ANA Multicultural Excellence Award; the Gold Award for Creative Campaign of the Year from the Asian American Advertising Federation (3AF); and the Marketer of the Year Award from 3AF. In addition, Intertrend won the People's Choice for Exhibition of the Year at the Frame Magazine Awards and the Bronze Cube for Spatial Design at the ADC 99th Annual Awards, both for The Art of Bloom exhibition.
Huang is an active member of the Long Beach and greater Los Angeles communities. In addition to serving on the Library Foundation Board of Directors, she serves on the board for KCRW/National Public Radio as well as volunteering her time with the Long Beach Economic Development Partnership and supporting Long Beach Walls (formerly Pow!Wow! Long Beach).
Having been raised in different cultural environments, Huang stresses the importance of community and civic engagement. She has received many accolades for her philanthropic activities supporting arts and culture, both locally and globally.