Welcome to our newest Board Member, Celine Cordero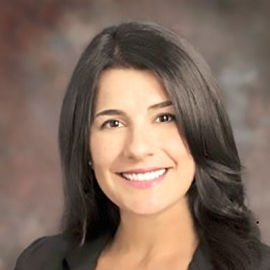 Celine Cordero is Senior Vice President at Englander Knabe & Allen and has over fifteen years of experience in local, state and federal government. From 2011 to 2013 Celine served as the Director of External Affairs at Los Angeles World Airports and also served in several high-level roles in former Los Angeles Mayor Antonio R. Villaraigosa's administration. In 2010 she was appointed as Deputy Mayor for Legislative and Intergovernmental Relations and also served as Associate Director of the Mayor's Office of Homeland Security and Public Safety.
Celine served as senior fundraiser for the Villaraigosa Mayoral campaign and also worked as a Legislative Deputy in Villaraigosa's Council office. Prior to City service, she worked as a Judicial Extern for former U.S. District Court Judge Robert M. Takasugi, was a Jesse Marvin Unruh State Assembly Fellow, served as a TELECU Education Foundation Scholar in the U.S. Senate, worked for former Congressmember Stephen Horn, and was a field organizer for the California Democratic Party.
Celine is a 2012 Marshall Memorial Fellow and serves on several civic boards including Children Today, Long Beach Library Foundation and St. Joseph High School.
A resident of Long Beach, she is a member of the CA State Bar and received a B.A. in Political Science from CSU Long Beach and a J.D. from Santa Clara University School of Law.