Welcome To Our Newest Board Member, Carmen D. Snuggs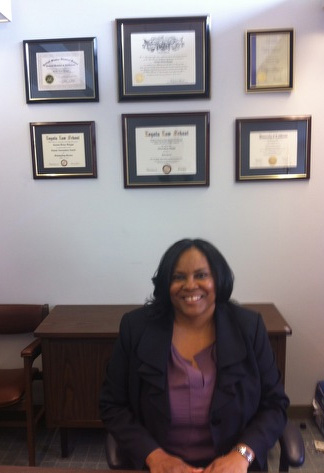 Carmen D. Snuggs received her bachelor's degree from the University of California, Irvine in social ecology with an emphasis in legal studies. She received her juris doctorate degree from Loyola Law School, Los Angeles in 2002. After passing the Bar examination, Carmen practiced insurance defense as an associate attorney with Abeltin & Migoya in Santa Ana, California before serving as a Deputy Attorney General for 11 years in the Health, Education, and Welfare section of the California Department of Justice, Office of the Attorney General. She has been an Administrative Law Judge with the Los Angeles regional office of the Office of Administrative Hearings since December 2016.
Carmen's volunteer work includes membership since 2012 on the Loyola Law School Alumni Board of Governors and membership with the Marina Renee Gordon Women's Missionary Society at New Philadelphia AME Church. Carmen previously volunteered with the Legal Eagles Free Legal Clinic and she served as a tutor with the L.A. Times adult literacy program.