More than 60% of Long Beach students read below grade level. Double your impact with a National Library Week donation!
The Long Beach Unified School District recently reported that during this first in-person school year since the pandemic began, 61% of elementary and 66% of middle school students in Long Beach read below grade level. Even more shocking, 8% of elementary and 35% of middle school students read at three or more grade levels behind their current grade.

Help fund resources for students and all who depend on the 12 Long Beach public libraries with a tax-deductible donation of any amount. Thanks to an anonymous donor, you have the opportunity to double your impact when you celebrate our libraries during National Library Week (April 3 – 9) and Library Giving Day (April 6)!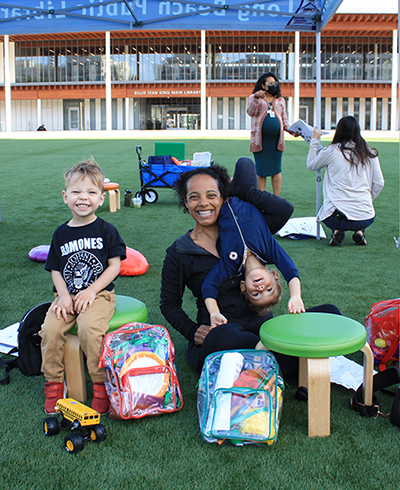 The Long Beach Public Library Foundation is a nonprofit organization founded in 1996 in response to Library budget cuts. Thanks to your donations, every year we provide more than $1 million for library programs, technology, materials, and other enhancements at the 12 public libraries, including:
homework help, job search support, and computer training through the Family Learning Center program;
early literacy programs in English and Spanish;
a new dictionary/thesaurus for every LBUSD 3rd grade student to keep in their home libraries;
Chromebooks and wireless internet devices available for check out;
adaptive technology for those with disabilities;
3D printers, advanced design software, and other creative resources in the Library's makerspace Studio;
scholarships for adults earning their high school diploma through the Library;
and more!
Whether you give $5 or $500, your generosity makes a difference for the thousands of Long Beach families who depend on the Long Beach Public Library's free educational resources.