Summer Reading Program Launches with Live Music Performances at all 12 Public Libraries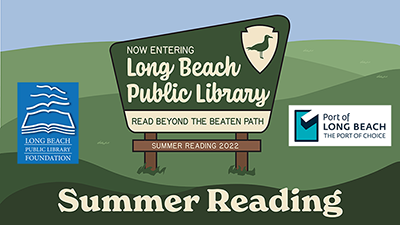 The Long Beach Public Library invites you to blaze a new trail this summer through the annual Summer Reading program! The Long Beach Public Library Foundation is proud to sponsor this year's program thanks to generous support from the Port of Long Beach.
From Saturday, June 18 to Saturday, August 13 readers of all ages can take part in the fun with prizes, programs, and special events designed to entertain and educate. To celebrate the launch of this year's program, all 12 public libraries will host a live music performance during the first week of the program (June 21-24), courtesy of the Music Center of Los Angeles' Art Grown program.
Additional support for the Summer Reading program was provided by the International Paper Foundation. Click the link below to learn more and register for this program.