Ryan Ballard, 2022 Board President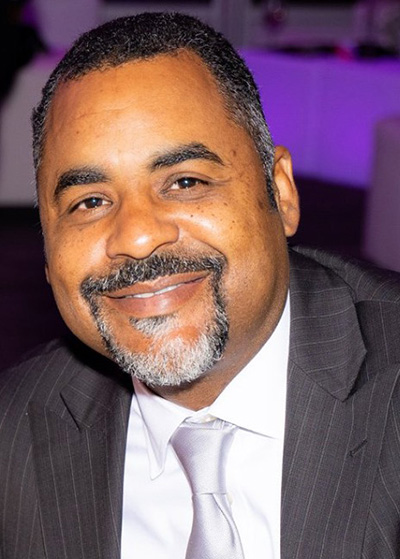 Ryan Ballard has served on the Long Beach Public Library Foundation Board since late 2017. He has contributed to the growth and success of our organization and led efforts for the Board of Directors to better reflect our diverse city as VP of Board Development in 2019. Ballard is also an Advisory Board member of the African American Firefighter Museum, a former Den Leader for Boy Scouts of America, and a former board member for the Alpha Phi Alpha Fraternity, Inc. as its Western Region Assistant Vice President. He has served on the pastoral staff of First Church of God-Center of Hope in Inglewood, CA as the Youth Director. In addition to his work with nonprofit organizations, Ballard is a Resource Specialist Teacher for the Los Angeles Unified School District.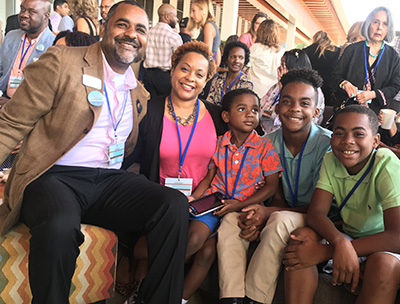 A Letter from Our Board President
Dearest Library Supporters,
"We aren't your grandmother's library." That's a quote I heard around the time of the opening of the Michelle Obama Neighborhood Library in North Long Beach in 2016. It's a nod to the fact that libraries are no longer a quiet place to simply check out and read books or a place to do homework. Libraries represent so much more, and the vast amounts of free resources available to patrons make them centers of information, community, learning, and growth. (See Palaces for the People: Library as Community Builder)
Gone are the days of scrolling through library card catalogs, or being "hushed" for breathing too loudly. Our libraries have become one-stop interactive hubs for providing services to their visitors. From free access to computers with internet access to our Family Learning Centers which provide one-on-one homework, job support, and computer use assistance, Long Beach's public libraries are becoming institutions we can't live without. I've often said that libraries are the great equalizers; housed within them are the keys to a brighter future with the resources that provide a direct pathway to success. For instance, the Library's Career Online High School gives a second chance to adults seeking to obtain an accredited diploma.
To be fair, I have pondered the pros and cons of our library system and what public libraries, in general, provide to communities. I was stumped, as I could not think of anything negative to say about libraries. Although the word most associated with libraries is "books," I continue to be amazed that this age-old institution has evolved into a safe space that addresses the unique and myriad needs of our community. I guess that's the beauty of a library…it sparks creativity which has no bounds.
In keeping with the mission, the Long Beach Public Library Foundation provides support to enhance our libraries. At our core is the promotion of literacy and education for all members of the community. We do this good work thanks to your large and small contributions to support this worthy cause. We cannot do this alone. Please join us in our relentless pursuit to expand the reach of a library system that is improving the world one book and one service at a time.
Together we can; together we must,
Ryan Ballard
2022 Board President