Remembering Bob Kilpatrick
By Margaret Durnin, Long Beach Public Library Foundation Founding Board Member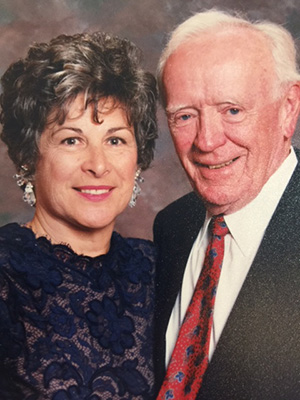 How many of us know someone who is 95 years old and still rides a bike to pick up groceries?
How many of us  keep three or more books going at the same time?
And, how many of us will have colleagues and friends remember us as someone with an acute mind; as a person who was always calm and steady; one who never shouted; and someone who always made colleagues and friends feel extra special?
Bob Kilpatrick did all of that and more. In fact, Bob was one of the four people who originally founded the Long Beach Public Library Foundation 25 years ago.
We lost him late last November.
Bob was born in 1921 and would have been 100 years old this year. He was a voracious reader to the end of his life, an avid library user who embraced the idea of a library foundation as a wonderful vehicle that could help children learn to read and succeed in school.
Raised in Stillwater, Minnesota, it was the end of WWI and the Spanish Flu Epidemic, and the start of the Roaring Twenties. Women had just received the vote.  Bob's father was an accountant and his mother a homemaker. Like so many, his family suffered terrible losses when the Great Depression hit although Bob's high academic ability enabled him to get a college scholarship at St. Thomas University. He enlisted in the Marine Corps when the United States entered WWII, and trained Navy pilots to pilot bi-planes. Afterwards, Bob used the GI Bill to attend law school at the University of Chicago.  One of his classmates was George Wise who invited him to come west to California and establish a law practice with him in Long Beach.   Bob traveled west but was called back into military service for the Korean War. He spent his war years litigating matters at El Toro Marine Base in California. After the war, he practiced law with George for almost 40 years,  a practice that included Sterling Clayton, and later, Phil Madden, Monte Cole, and Bob Johnson.  Bob Kilpatrick retired in 1989.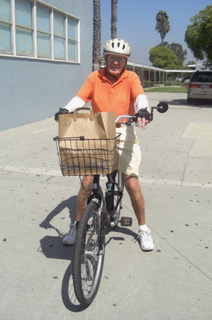 Those of us eager to begin a Library Foundation in 1996 were so lucky to have Bob's expertise!  He drafted our documents and then filed them in Sacramento and Washington D.C.  Bob helped us negotiate our early days with intelligence and a sense of humor. Cordelia Howard, past Director of Library Services, recalls the importance of  Bob Kilpatrick's calm steadiness. 
Just as Bob would study the best and safest route for his bike rides, Bob helped us find the best route to establish the Long Beach Public Library Foundation twenty-five years ago.  I'm sorry he won't be here to help celebrate with us, and to be celebrated!