Long Beach Public Library Launches Virtual Summer Reading Program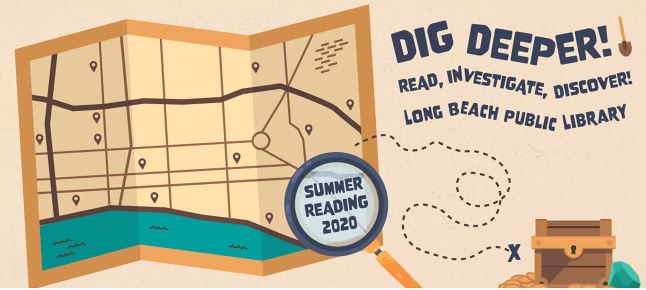 The Library Foundation is proud to support the Long Beach Public Library's first virtual Summer Reading Program. Thank you to our donors for helping to make this possible!
The Program's kick-off at noon on June 13 includes a live online event with performances by children's entertainers Buster Balloon and Marc Griffiths. Visit the Library's Facebook page at the kick-off time to join the fun! www.facebook.com/LongBeachPublicLibrary
Reading recommendations and activities are available for children, teens, and adults. Spanish language resources are available as well. Every week until July 25, the Library will host weekly online events to inspire readers including Craft Tuesdays, Storytime Fridays, and Science Saturdays. Learn more and register for your online reading tracker at www.longbeach.gov/library/learn/summer-reading-2020.
This new version of the Library's annual program to help children continue learning through the summer is one of the many educational and entertaining online resources available to library cardholders. The 12 Long Beach Public Libraries remain temporarily closed to reduce the community spread of COVID-19. Learn more about the Library's online resources and how to obtain a temporary library card if you need one at longbeach.gov/library/your-library-at-home.