Welcome To Our Newest Board Member, Carmen O. Perez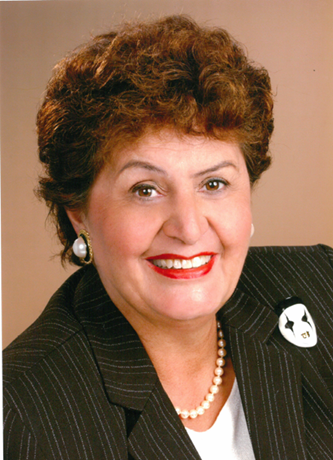 Carmen O. Perez has served Long Beach for over 30 years and is best known as the Port of Long Beach's first Latina Harbor Commissioner, significantly helping to increase trade at the Port during her 12 years on the commission.
Carmen first began her service to the city as a teacher's aid at Long Beach Unified School District while raising her four children. She became a PTA president and volunteered with several local nonprofit organizations including the Girl Scouts Council, Public Corporation for the Arts, Parents Against Cancer, and United Way while working as patient support services director for the Rancho Los Amigos National Rehabilitation Center in Downey. She also served on the Board of the Aquarium of the Pacific.
Carmen served as vice chair for the National Democratic Party and as the Democratic National Committee vice chairwoman for California. She is a founding member of the Long Beach Chapter of the American Diabetes Association, the Long Beach Mujeres Coalition, and the Long Beach Chicano Political Caucus. Carmen served as Assistant Chief Deputy to the Honorable Kenny Hahn for many years and was appointed by Governor Jerry Brown to the Narcotics Authority Parole Board.
During her time as Harbor Commissioner, trade at the port tripled and she helped open the port to the public through free harbor cruises so citizens could get a close-up look at port operations. She was also appointed by Governor Gray Davis to the California World Trade Commission.
In honor of her service, Mayor Robert Garcia awarded Carmen the Key to the City in 2018. She is a proud grandmother and great grandmother.