From Visiting the Library to Supporting Family Learning Centers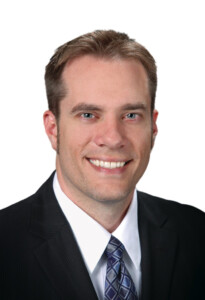 Lance Adams was born and raised in Long Beach. Los Altos Neighborhood Library and El Dorado Neighborhood Library were his closest libraries where he would seek out books about sports history and Family Circus comics as a child. Today, Lance helps create educational opportunities for children attending the Long Beach Public Library.
When Lance joined the Long Beach Public Library Foundation Board of Directors in 2008, he immediately took up the role of treasurer previously occupied by one of his partners at Windes, an accounting firm which has been serving Southern California since 1926.
During that year, the Library Foundation's fundraising campaign for the Mark Twain Neighborhood Library was just ending and Lance was impressed with the new library's modernity and popularity. The Library Foundation raised close to $1 million in donations for programs at the Mark Twain Library. Those funds are still making an impact at the Library's Family Learning Center.
As a CPA he has helped the Library Foundation manage endowments, prepare for audits and establish governance policies. Setting up important procedures has allowed the Library Foundation to grow through the years and fund learning opportunities for hundreds of thousands of patrons every year.
Lance was elected president of the Board of Directors for 2015. During this time, he brought on Kate Azar as executive director who currently leads the Library Foundation. For Lance, it has been exciting to see the Foundation evolve and accomplish so much in the last couple of years with his guidance.
As a father living with his family in Long Beach, Lance takes his kids to the Bay Shore Library just like he attended the library in his youth. There they participated in the Library Foundation supported Summer Reading program.
"It's exciting to see the City building a new library and to think about the impact it will have on future generations.  Libraries are great public spaces which engage and educate our community," said Lance.