From Job Seeker to Paralegal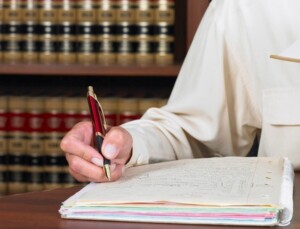 Megan needed a job so she turned to the Library Foundation supported Family Learning Center at the Mark Twain Neighborhood Library. Read her letter of gratitude below.
I have been searching for a job in my new profession for 18 months and have had no luck…until today! I just received an offer letter to which I accepted.
The library resources at Mark Twain have been a God-send during my search. In addition, the Library staff have been extremely supportive and so kind. They truly made my job search experience better by just being here. They have been so supportive and helpful. It felt as if they were part of my job search team.
I earned my paralegal certificate and finally was offered a paralegal position at a tremendous family law practice so I would like to thank you.
I'm excited to start the next chapter of my life.
Thank you again,
Megan
Name has been changed at writer's request.
Learn how you can support the Family Learning Center program and other free library services that make a difference in the lives of library patrons like Megan.