Educational Resources Funded in 2021 Thanks to Your Donations
Thanks to your support, the Library Foundation made the following resources possible in 2021 to help many in Long Beach get their lives and livelihoods back on track. You can give those who depend on the Library even more reason to celebrate in 2022 with a tax-deductible donation to help us support library programs, technology, and resources. Every dollar makes a difference!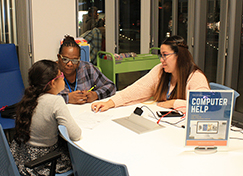 Family Learning Center Program
This program provides one-on-one homework help, job search support, and computer training. It continued in 2021 with the reopening of in-person centers and through its online component, Brainfuse, that all library cardholders can access 24/7. The Library Foundation has funded this program since its inception in 1999.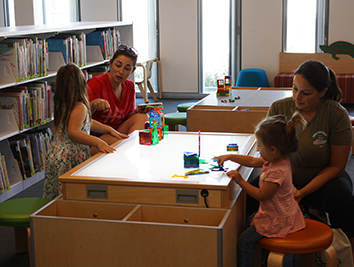 Dive into School Launches
This new program made possible by donations to the Library Foundation includes virtual and in-person workshops designed to teach age-appropriate language, literacy, math, and social-emotional skills that children should acquire before entering kindergarten. Workshops are available in both English and Spanish.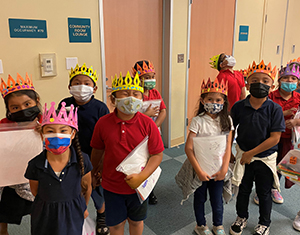 Celebrating Our Heritage
The Library has a long history of promoting inclusivity and diversity by highlighting the many cultures represented in Long Beach. This year, the Library Foundation was proud to fund educational events to celebrate Black History Month and Latino Heritage Month with support from F&M Bank, and to start our Fund for Asian American & Pacific Islander Voices.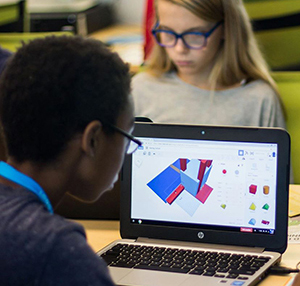 Tech To-Go
In April, the Library launched its new Tech To-Go Chromebook and pre-paid wifi hotspot lending program to help local families bridge the digital divide. One in four Long Beach households lacks a reliable internet connection. The Library Foundation is proud to be a part of the community benefit partnership with Verizon that launched this program.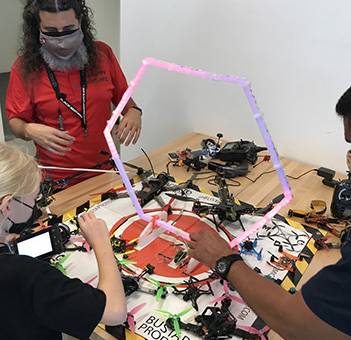 Makerspace Studio
The Library's most innovative resources made a comeback this year. The Library Foundation-funded makerspace studios at the Billie Jean King Main Library and the Michelle Obama Neighborhood Library reopened this summer and resumed offering in-person instruction in 3D printing, graphic design, robotics, and more.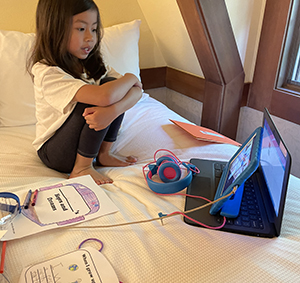 Early Literacy
Promoting literacy in Long Beach starts with raising the next generation of dedicated readers who are prepared to succeed in school and beyond. This year, the Library Foundation funded several virtual literacy programs for families including Dive into Reading, Circle of Stories, the Young Readers Club, and the Summer Reading Program.
We also partnered with Léeme un Libro (Read Me a Book) and, with funding from the Long Beach Community Foundation, made it possible for more than 1,200 new Spanish-language books and 2,700 craft packs to be delivered to migrant children sheltered at the Long Beach HHS (U.S. Department of Health and Human Services) site this summer.