Welcome to Our Newest Board Member, John Mathews II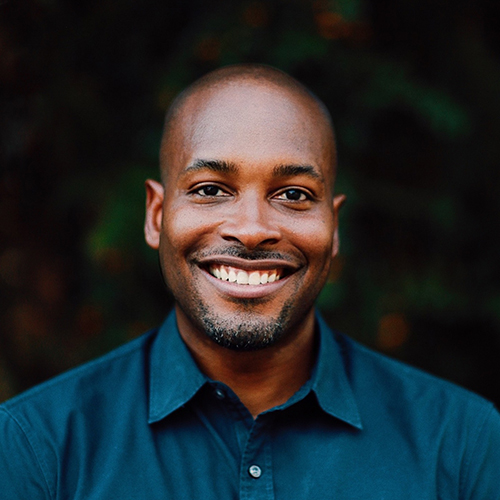 John Mathews II currently serves as Director of Community Engagement and Senior Legal Counsel for The Justice Collaborative ("TJC"), which is an independent, nonpartisan research and advocacy organization devoted to reforming the criminal justice system and building healthier and safer communities. In addition to advocacy and policy work at TJC, John also serves on the Harvard Law School Black Alumni Association Board, the LA District Attorney Accountability Coalition Steering Committee, and was recently appointed to the Long Beach Citizen Police Complaint Commission by the Mayor of Long Beach.

Prior to joining The Justice Collaborative, John served as an Assistant United States Attorney in President Obama's Justice Department. In that capacity, John represented the United States in federal appeals before the U.S. Court of Appeals for the First Circuit. He has briefed over 100 appeals and argued 10 appeals before the First Circuit. As an AUSA, he also investigated and prosecuted international and domestic narcotics, firearms and money laundering violations. After Hurricane Maria devastated Puerto Rico, John
coordinated hurricane relief efforts and provided food and supplies to orphanages and community-based organizations.

John previously worked as a Litigation Associate at Latham & Watkins LLP in Washington D.C. and served as a law clerk for the Honorable Raymond Jackson in the Federal District Court for the Eastern District of Virginia. During the 2012 Presidential Campaign, John served as a Voter Protection Outreach Coordinator for Obama For America – DC, and was a Regional Lead for the Generation 44 Mid-Atlantic Finance Committee. John was also an inaugural member of the Young Lawyers Network for the D.C. Bar Foundation, the leading private funder of civil legal services for the District's underserved.

John received a B.A. in Political Science from UCLA and a J.D. from Harvard Law School, where he served as President of the Harvard Black Law Students Association and an editor for the Harvard Civil Rights – Civil Liberties Law Review.

John currently lives in the Wrigley neighborhood in Long Beach. He is a life member of Alpha Phi Alpha Fraternity, Inc. and is a member of 100 Black Men of Long Beach and Rotary Long Beach. He is bilingual (Spanish) and has mentored students at Cabrillo High School and at Camp Agape.