The Long Beach Public Library Khmer Collection is Evolving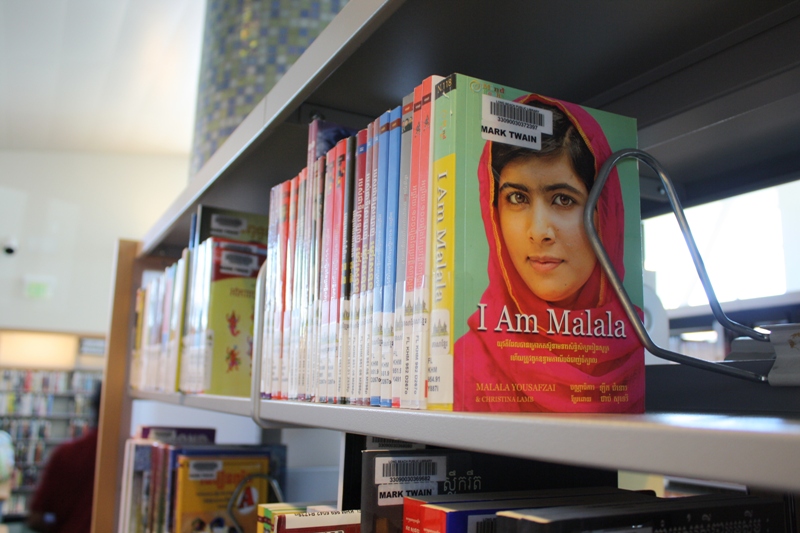 "[The Khmer Collection] isn't just about language, it's about my roots and culture," said Sanghak Kan, a Library contractor who works for the United Cambodian Community in Long Beach. Sanghak volunteers at the Mark Twain Library on the weekends to teach Khmer to children and adults.
 
Long Beach is home to the largest population of Cambodians outside of Cambodia and the Long Beach Public Library has the largest collection of Khmer materials of any public library in the United States. Currently, patrons are only able to search for these materials by visiting the Library in person, but that's about to change.
 
This past December, the Library Foundation and Friends of the Library funded a trip for Senior Librarian Jennifer Songster to travel to Cambodia to bring back 1,300 new books to add to the collection. Thanks to a grant from the Library Services and Technology Act, the Library is currently completing a Khmer Cataloging Project that will make books in the collection searchable in Khmer script in the Library's online catalog. Library cardholders will be able to search for the exact book they are looking for online and visit the Library where that book is available or request that it be transferred for pick up at their local library. Many of the books in the Khmer collection are not available at any other libraries or book stores in the country.
Learn more about upcoming free Khmer language classes and storytime events held every Saturday at the Mark Twain Library. Click to Learn More.
Check out a recent segment on Spectrum News 1 about the Khmer Cataloging Project. Click to View.