New Books to Discover for Black History Month
Celebrate Black History Month and check out these new, critically acclaimed titles available at the Long Beach Public Library. Click the link below for the Library's catalog to find out which branch library is currently carrying these books, request them from home, or download the e-book or audio book versions if they are available.
Thank You, Omu! by Oge Mora
2019 Coretta Scott King – John Steptoe Award for New Talent winner
From the publisher: Everyone in the neighborhood dreams of a taste of Omu's delicious stew! One by one, they follow their noses toward the scrumptious scent. And one by one, Omu offers a portion of her meal. Soon the pot is empty. Has she been so generous that she has nothing left for herself?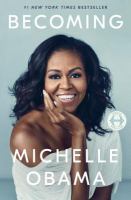 Becoming by Michelle Obama
Best-selling hard cover book of 2018
From the publisher: In her memoir, a work of deep reflection and mesmerizing storytelling, Michelle Obama invites readers into her world, chronicling the experiences that have shaped her—from her childhood on the South Side of Chicago to her years as an executive balancing the demands of motherhood and work, to her time spent at the world's most famous address.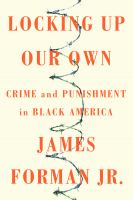 Locking Up Our Own: Crime and Punishment in Black America by James Forman, Jr.
2018 Pulitzer Prize for General Nonfiction winner
From the publisher: In recent years, America's criminal justice system has become the subject of an increasingly urgent debate. Critics have assailed the rise of mass incarceration, emphasizing its disproportionate impact on people of color. As James Forman, Jr., points out, however, the war on crime that began in the 1970s was supported by many African American leaders in the nation's urban centers. In Locking Up Our Own, he seeks to understand why.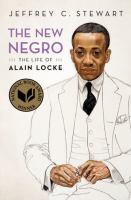 The New Negro: The Life of Alain Locke by Jeffrey C. Stewart
2018 National Book Award for Nonfiction winner
From the publisher: A tiny, fastidiously dressed man emerged from Black Philadelphia around the turn of the century to mentor a generation of young artists including Langston Hughes, Zora Neale Hurston, and Jacob Lawrence and call them the New Negro – the creative African Americans whose art, literature, music,and drama would inspire Black people to greatness.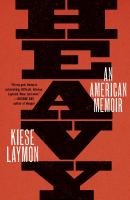 Heavy: An American Memoir by Kiese Laymon
2019 Andrew Carnegie Medal for Excellence in Nonfiction winner
From the publisher: In his artfully crafted and boldly revealing memoir, writing professor Laymon recalls the traumas of his Mississippi youth; the depthless hunger that elevated his weight; his obsessive, corrective regime of diet and exercise; his gambling, teaching, activism, and trust in the power of writing.