LONG BEACH PUBLIC LIBRARY FOUNDATION WELCOMES NEW EXECUTIVE DIRECTOR/CEO VERONICA GARCIA DÁVALOS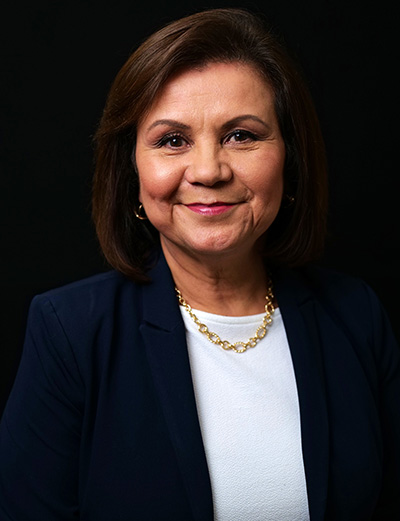 Long Beach, CA (December 27, 2021) – The Long Beach Public Library Foundation Board of Directors has announced that Veronica Garcia Dávalos will be taking the role of Executive Director/CEO on January 17, 2022. Dávalos will lead the Library Foundation as it begins a new era having just celebrated its 25th anniversary year and more than $25 million raised for programs and resources at the City's 12 public libraries since its founding.
Dávalos has been a resident of Long Beach since 1994 and is the current Executive Director of the Greater Long Beach, South Bay, Metro, and Southeast Los Angeles Chapter of the American Red Cross. She has devoted her entire career to the philanthropic and nonprofit sectors and has more than 30 years of experience in nonprofit management. Prior to her role with the American Red Cross, Dávalos served as the Vice President of Advocacy and Community Engagement for Habitat for Humanity Greater Los Angeles affiliate. She also directed several capital campaigns as Vice President of Netzel Grisby, a management and consulting firm specializing in nonprofit organizations and institutions. During her career, Dávalos held various executive positions at MoLAA, TELACU Education Foundation, American Heart Association, American Cancer Society, KCET, and the Boys Scouts of America.
In addition to her work leading nonprofit organizations, Dávalos serves on the Long Beach Citizens Police Complaint Commission, is a past president of Leadership Long Beach, and co-founder of the United Latino Fund and National Latina Alliance. She received the Nuestra Imagen Award from Centro CHA in 2015 and the Go Long Beach Award from Mayor Robert Garcia in 2017.
"This year, we have had so much to celebrate; the Library Foundation's 25th anniversary, the Library's 125th anniversary, and the safe reopening of the 12 public libraries!" said M. Lissette Flores, Library Foundation Board President. "As we look toward what's next for the Library Foundation, Veronica's many years of experience in nonprofit management and serving communities who depend on public library resources make her the perfect fit to lead our organization. We look forward to all she will accomplish as we work to develop a strong, sustainable, and successful future for the Library Foundation and the Library."
"I am deeply honored to have the opportunity to lead the Long Beach Public Library Foundation. The Foundation is well positioned to continue to build on the tremendous momentum of the past 25 years, and I look forward to being a part of the effort to ensure support for our libraries and their invaluable programs."
Dávalos joins the Library Foundation following the departure of former Executive Director/CEO Kate Azar in June of this year, after more than five years leading the organization. Under Azar's leadership, the Library Foundation held its most successful campaigns and initiatives, including its campaign for programs, technology, and materials at the Billie Jean King Main Library, which was completed in 2020 and raised more than $3.3 million. Since Azar's departure, Kathy McCarrell has led the organization as Interim Executive Director of the Library Foundation and has ensured a seamless and thoughtful transition to permanent leadership.