Long Beach Post: Online Services are no match for Long Beach's Libraries
On July 26, 2018, The Grunion shared the following op-ed by Mayor Robert Garcia and our Executive Director, Kate Azar.
You can read the article below or click through to the Long Beach Post.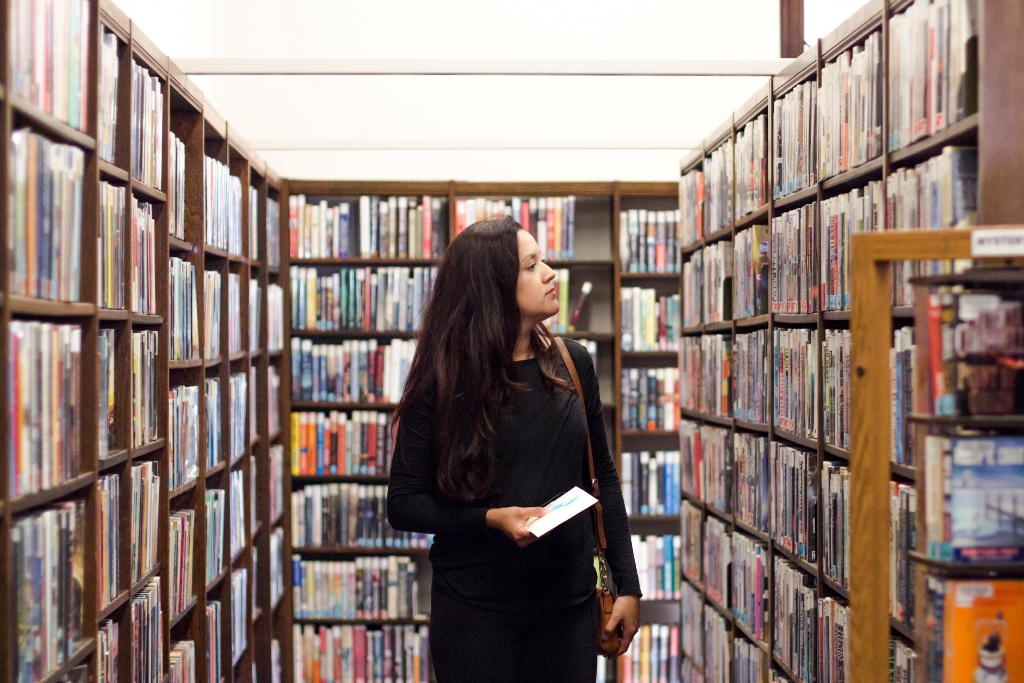 Despite these changing times when information is readily available to many people, libraries remain a critical resource in Long Beach today and they will continue to be in the future. They cannot be replaced by some online resources, as was claimed in a recent proposal in Forbes. (Editor's note: After significant backlash, the article has since been taken down.)
Our libraries provide much needed access to books and community spaces but this just scratches the surface of their offerings. The services of the Long Beach Public Library go beyond anything that can be found online and most of the services are free. Our libraries offer daily educational programs for patrons of all ages, job development workshops, computer and internet access, and many other programs and services to address the needs of families, students, seniors, those with disabilities, veterans, job seekers, and anyone else who wishes to learn. Here are just a few ways that our libraries provide value:
Books, Books, and More
Many of us enjoy a home collection of our favorite books, but only in our libraries will you find a seemingly endless catalog that will open your mind to new worlds both real and fictional. There are over 800,000 books, audio books, DVDs, and recordings available. Can't find what you need? Ask a librarian. They are always expanding their catalog and looking for suggestions from patrons.
If you prefer your books digital, your Long Beach Public Library card gives you free access to an extensive library of e-books and audio books that you can download through the Cloud Library, Libby, OverDrive and Axis 360 apps straight to your computer, tablet or smartphone. Some have even traded in their $15 per month audio book subscription for the free Libby app.
Free access to non-fiction works, research texts and academic journals can save students hundreds and even thousands of dollars on books for school. With the country's student loan debt recently reaching $1.5 trillion, every dollar counts when saving money on education. As a bonus, librarians and library staff can help patrons find the right resources. Many people turn to our archives to research their own genealogy, saving those hefty fees for popular genealogy websites and services.
Entertainment
DVD rentals live on at the library with recent blockbuster hits like "Black Panther"and popular TV shows like "Game of Thrones." You can also stream critically acclaimed indie films, documentaries and classic movies at home through the Kanopy app with your library card.
You can even go to the movies at the library. The Main Library is currently hosting a Marilyn Monroe film series on the big screen in their auditorium and many of the local branches host movie screenings in their community rooms. With movie tickets and popcorn prices always increasing, it's refreshing to get out of the heat and enjoy a good flick for free.
Internet Access
All 12 library branches offer general use computers and free Wi-Fi. For many in our community, the library is the only place they can access a computer or the internet. In fact, one in four  households in Long Beach do not have an adequate portal to the internet. Some of these residents only have access through smartphones which do not allow them to complete their homework assignments, draft resumes, complete job applications, explore job postings, and anything else that requires a computer with internet access. Our libraries even have qualified Learning Guides on standby to help with homework or job search related projects.
Professional Development
Want to learn how to use the latest Adobe design programs or take a class in accounting, Excel, or Spanish? Why pay hefty tuition fees when you can learn it for free online with your library card? Download the Mango Languages app and enter your library card number for free language lessons, take practice SAT, GRE or civil service tests on LearningExpress, receive resume and job search support through Brainfuse JobNow, or explore the many Gale Courses to learn how to use the latest computer software, earn professional certificates, and more.
When individuals develop marketable job skills and advance their careers, it benefits the economic well-being of their families and our entire community.
Lifelong Learning
Patrons of all ages continue to learn and socialize at the library. Families can attend weekly bilingual storytime and early childhood reading programs; children and teens can combat the "summer slide" and have fun competing for prizes in the Summer Reading program; older readers can join book clubs; adults can earn their accredited high school diploma through the Library's Career Online High School; creative minds of all ages can receive instruction in 3D printing, graphic design, video game design, robotics and coding. The list of educational programs goes on and on and it's all free with a library card.
Funding the Long Beach Public Library is a valuable investment in our city's education system and our economy. And these services will continue to expand with the new Main Library, downtown's new center of learning, which is scheduled to open in the summer of 2019. Not only can the many free services our library offers save you money, but they are also crucial to our city's low-income residents who rely on the library for more than just books and socialization.
Long Beach libraries provide hundreds of free services that allow the city's residents to enrich their own lives, making our city a safer and more economically successful place to live. Check out the library's full calendar of programs and events at LBPL.org.
If you love the library and want to invest in our community, visit the Long Beach Public Library Foundation at lbplfoundation.org.