Long Beach Leaders are Readers — Ryan Ballard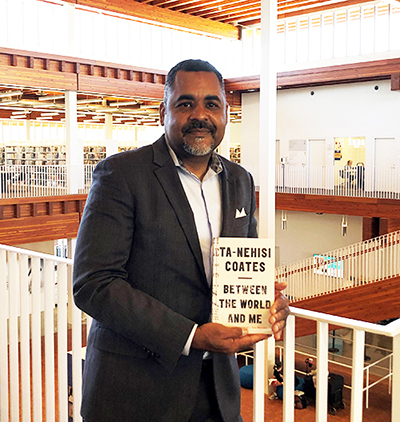 Long Beach Leaders are Readers is our new series in which leaders in our community share recommended reads available in the Long Beach Public Library's collection. In celebration of National Library Week 2022, Library Foundation Board President Ryan Ballard has shared the following reading recommendation.
My book recommendation is Between the World and Me by Ta Nehisi Coates. I consider him to be my contemporary and the book is, in fact, a letter written to his teenage son, a scenario to which I can completely relate. Not only do I have three sons of my own but at the time of its publishing, my oldest was nearly the same age as the author's son, for whom the book was written.
The book offers a window into the author's life experiences, the challenges he's faced that may mirror those of his son as he traverses through life as well as recommendations from a father to his son. What a tremendous legacy to leave your son that will have permanence and can be appreciated indefinitely. I can only hope to do the same for "my three sons."