2018 Literary Award Highlights for National Hispanic Heritage Month
Discovering different cultural voices at the Library is a great way to celebrate National Hispanic Heritage Month. As you search for books by Latino authors, there are several new and compelling works that have received recognition by prestigious literary organizations. Below are a few recent winners and finalists for major literary awards to read as we honor Hispanic culture.
All books listed are available at the Long Beach Public Library. CLICK HERE to find them in the catalog.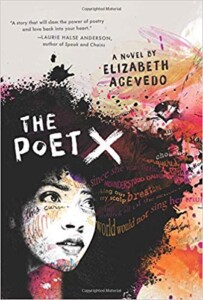 The Poet X by Elizabeth Acevedo
2018 National Book Award Young People's Literature Longlist title
2018 Kirkus Young Adult Prize finalist
From the publisher: Fans of Jacqueline Woodson, Meg Medina, and Jason Reynolds will fall hard for this astonishing New York Times-bestselling novel-in-verse by an award-winning slam poet, about an Afro-Latina heroine who tells her story with blazing words and powerful truth.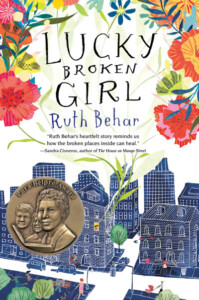 Lucky Broken Girl by Ruth Behar
2018 Pura Belpré Children's Literature Award winner
From the publisher: In this unforgettable multicultural coming-of-age narrative—based on the author's childhood in the 1960s—a young Cuban-Jewish immigrant girl is adjusting to her new life in New York City when her American dream is suddenly derailed. Ruthie's plight will intrigue readers, and her powerful story of strength and resilience, full of color, light, and poignancy, will stay with them for a long time.
Her Body and Other Parties by Carmen Maria Machado
2018 Bard Fiction Prize winner
2017 John Leonard Prize for Best First Book in Any Genre winner
2017 National Book Award Fiction finalist

From the publisher: In Her Body and Other Parties, Carmen Maria Machado blithely demolishes the arbitrary borders between psychological realism and science fiction, comedy and horror, fantasy and fabulism. While her work has earned her comparisons to Karen Russell and Kelly Link, she has a voice that is all her own. In this electric and provocative debut, Machado bends genre to shape startling narratives that map the realities of women's lives and the violence visited upon their bodies.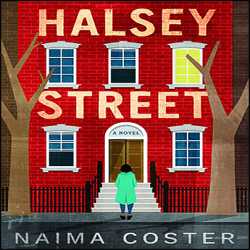 Halsey Street by Naima Coster
2018 Kirkus Fiction & Literature Prize finalist
From the publisher: An engrossing debut, Halsey Street shifts between the perspectives of these two captivating, troubled women. Mirella has one last chance to win back the heart of the daughter she'd lost long before leaving New York, and for Penelope, it's time to break free of the hold of the past and start navigating her own life.