Hispanic Heritage Month: Re-inventing Ourselves in the Pandemic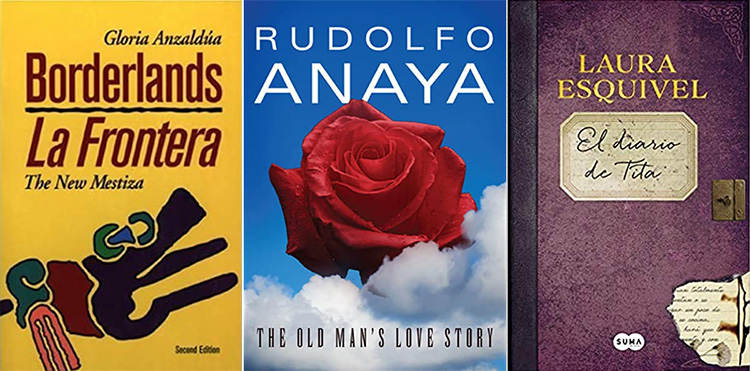 By Gregorio Luke
Gregorio Luke is an expert on Mexican and Latin American art and culture. He is the former Director of the Museum of Latin American Art, Consul of Cultural Affairs of Mexico in Los Angeles and the First Secretary of the embassy of Mexico in Washington D.C.
There is after all a silver lining in this pandemic: the possibility of reading and thinking. Our LONG BEACH PUBLIC LIBRARY offers us the best books at no cost. During Hispanic Heritage Month, enjoy their LATINX collection, that includes, only to mention a few: Isabel Allende and Julia Alvarez, their books make us experience a Coup in Latin America; Rudolfo Anaya shares his struggle against discrimination; Laura Esquivel remembers her childhood through cuisine; Gloria Anzaldúa gives poetic expression to our feelings; Sandra Cisneros and Oscar Hijuelos give us beautifully written books that cannot be put down. There is poetry, novel, autobiography a real treasure. Contrary to commercial marketing books that focus on the exterior: "get thin" or "get rich quick" schemes, these books provide us with real life experience by intelligent Latinx, who live in similar circumstances to our own. During this pandemic let's re-invent ourselves, books are the key.
CELEBRATE WITH BOOKS BY THE FOLLOWING AUTHORS AVAILABLE IN THE LONG BEACH PUBLIC LIBRARY'S COLLECTION
Check out their works and more at http://encore.lbpl.org.
Sandra Cisneros
Junot Diaz
Gary Soto
Sonia Sotomayor
Victor Villasenor
Isabel Allende
Alisa Valdes-Rodriguez
Richard Rodriguez
Esmeralda Santiago
Oscar Hijuelos
Ernesto Galarza
Rolando Hinojosa
Graciela Limon
Helena Maria Viramontes
Gloria Anzaldua
Carla Trujillo
Tomas Rivera
Cristina Garcia
Julia Alvarez
Rudolfo Anaya
Reyna Grande
Laura Esquivel
Francisco Jimenez
Piri Thomas