Fulfill Your New Year's Resolutions at the Long Beach Public Library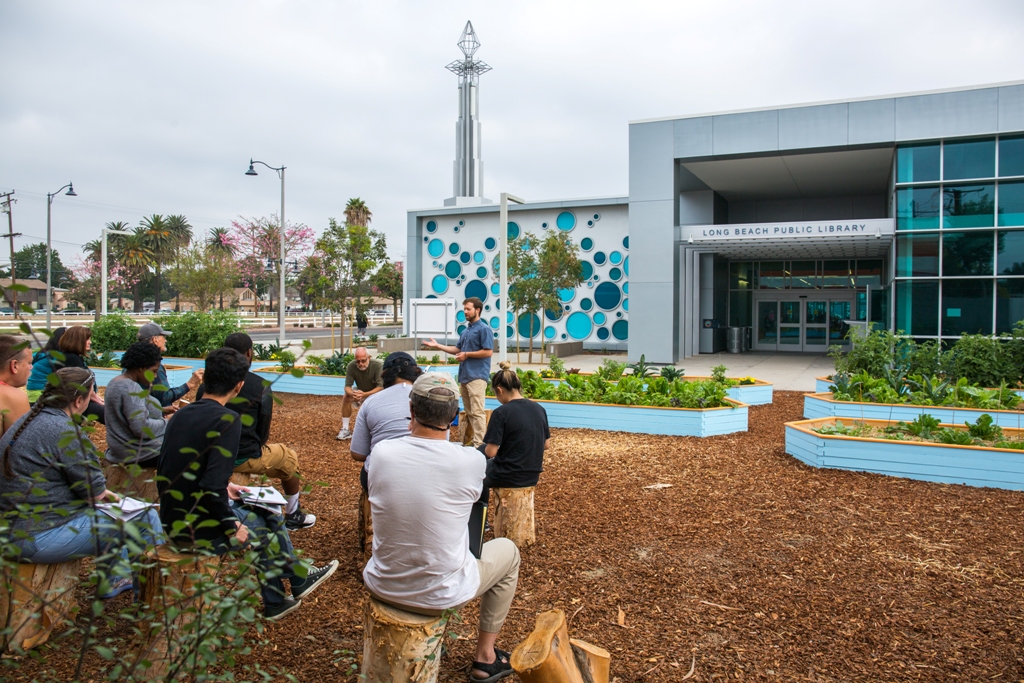 MAKE HEALTHIER CHOICES
The Library has an extensive collection of cook books available to help you make healthier meal choices. Community gardens at the Michelle Obama, Mark Twain, and Burnett Neighborhood Libraries provide fresh and free vegetables for patrons. The Library also offers fitness classes throughout the year. The Mark Twain Library is currently hosting "Dance for Life" light-aerobic dance classes every Thursday morning at 10:00 am in partnership with the United Cambodian Community. Check the Library's Calendar for more events to help you live healthier in 2020.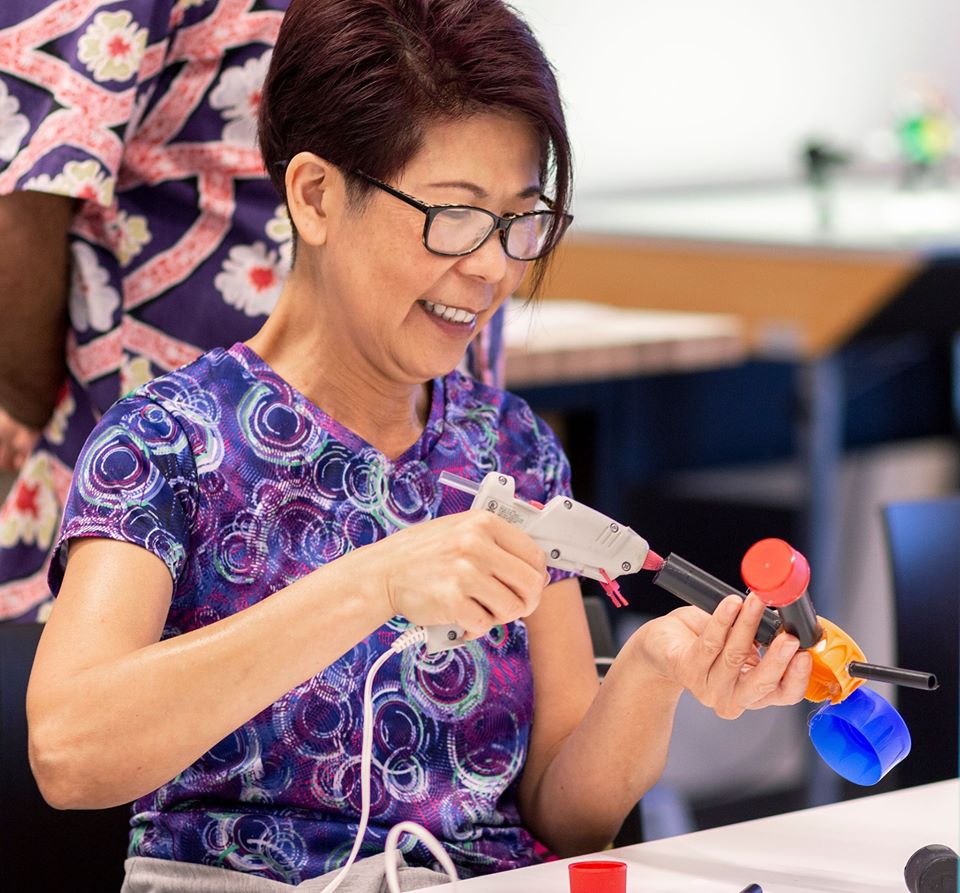 LEARN NEW SKILLS
The Library's makerspace Studios at the Billie Jean King Main Library and Michelle Obama Neighborhood Library, and the Mobile Studio help visitors of all ages develop new skills for a future career or find a new creative hobby. Every week, the Studio program hosts workshops and provides one-on-one support for those who want to learn about 3D printing, laser cutting, robotics, coding, graphic design, video game design, photography, film making, recording a podcast, and more. There are also supplies and lessons for those who would like to sew, knit, crochet, weave, and learn how to print with letterpress. The makerspace Studio learning opportunities are made possible thanks to donations to the Library Foundation.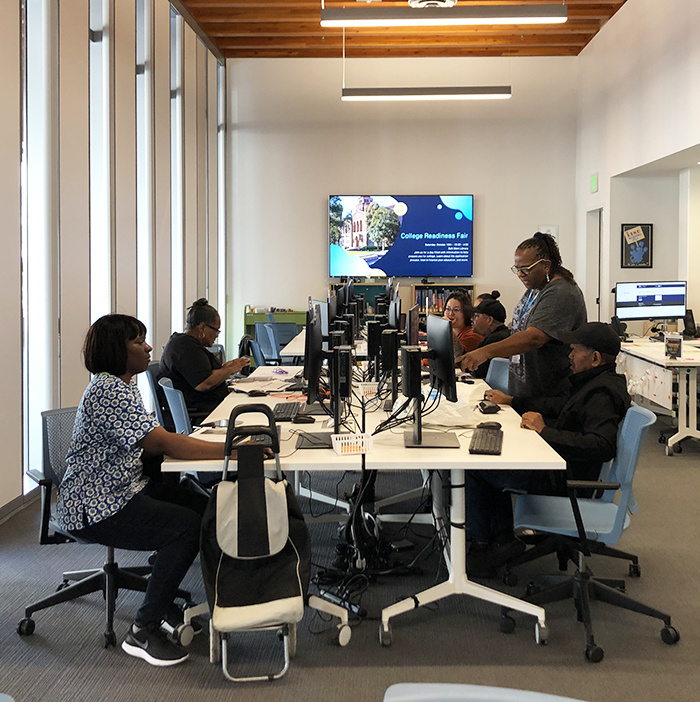 ADVANCE YOUR CAREER
The Library Foundation's signature Family Learning Center program isn't just for students who need help with homework. Adults are welcome to visit the Family Learning Centers for one-on-one job search support and help putting together a résumé. For those who were not able to graduate from high school in their youth, the Library's Career Online High School program provides a second chance to earn an accredited high school diploma. Scholarships for the program have been supported by the Library Foundation.
In addition to thousands of career and industry books, those with a Long Beach Public Library card are able to access the Digital Library with resources like Brainfuse JobNow, Gale Courses, LearningExpress, and more. These online resources provide job search support and free professional development courses, computer program and software classes, and practice tests for job entrance exams.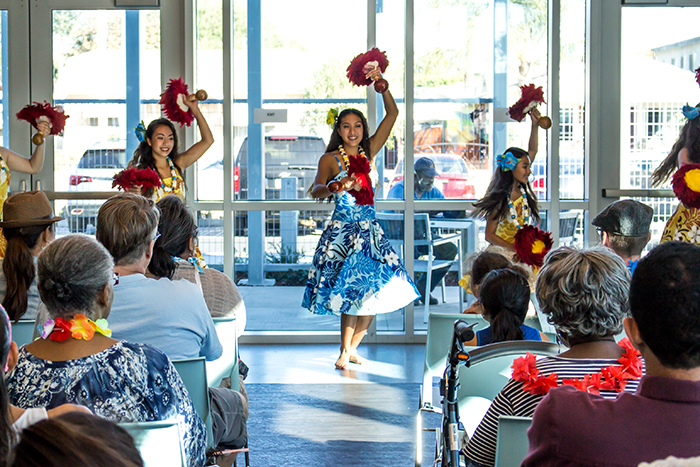 SAVE MONEY
When you're looking for something fun to do on a budget, your local library hosts many free events to enjoy. Movie screenings, book club meetings, cultural presentations, workshops by the makerspace Studio program, storytime events, language classes, and many more opportunities to have fun, learn, and connect are offered every week at the 12 public libraries. Check out the Library's Calendar or visit your local branch to learn more.
Your library card is a pass to free resources that could help you cut down on your monthly costs. Save money on text books or other required reading for school assignments by checking out the books you need at the Library. Cut back on expensive streaming apps and check out DVDs or use the Kanopy app to watch popular indie movies and documentaries. You can download music on Freegal and read magazines online at RBdigital. Check out the Digital Library to see the full list of online resources accessible with your library card.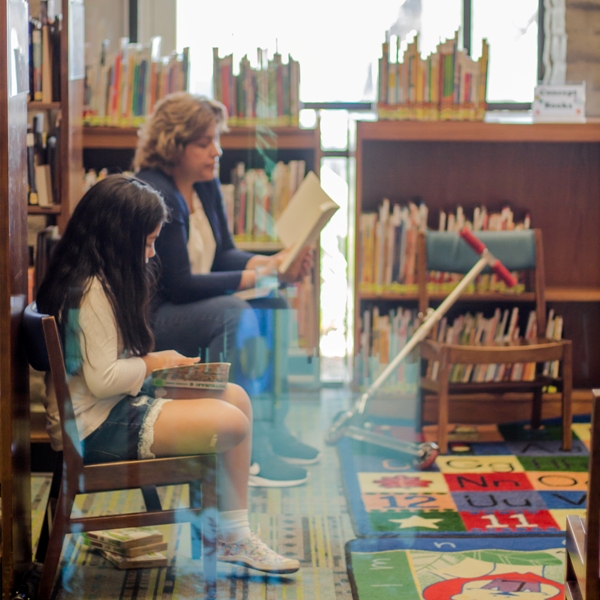 READ MORE
We all want to read more, but many of us have trouble finding the time to sit down with a good book. You can start by setting a goal of leisurely reading for 20 minutes per day for 2020. You could end up reading for over 100 hours this year if you start today and stick to it. This is also a great activity to do as a family to help children develop into lifelong readers.
You will never run out of books to check out from the Long Beach Public Library. The library's catalog of over 880,000 books, e-books, and audio books is constantly being updated.