Champion of Literacy, John Arcos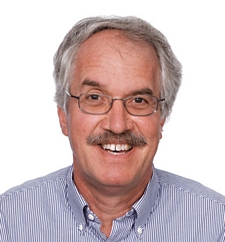 John Arcos joined the Library Foundation Board of Directors in 2017 to support our work to provide crucial educational and literacy resources to those who depend on the City's 12 public libraries. During his time on the Board, John led important initiatives as Vice President of Programs and Vice President of Fund Development. His support as VP of Fund Development was especially crucial in 2019 when the Library Foundation launched the highly successful New Main Campaign which raised more than $3.3 million for the technology, programs, and resources at the Billie Jean King Main Library. John and his wife Janet Leonards also underwrote our Books for Brews young professionals' events which introduced a new generation of literacy patrons to the Library Foundation. And the two donated generously to support various Library programs. But what makes John's service particularly special are the years he spent volunteering in the Main Library.  
John has called Long Beach home for nearly 40 years and worked in aerospace software development during much of that time. As he neared retirement, John decided he wanted to apply his knowledge of technology to a good cause. He visited the Long Beach Public Library to explore volunteer opportunities and discovered the Library's important role in bridging the digital divide. 1 in 4 Long Beach households lack a reliable internet connection and, according to a 2019 report by the Long Beach Technology and Innovation Commission, 45% of those residents rely on the Library to connect to the Internet. John began volunteering every week in the Main Library's Information Commons, which houses dozens of computers for public use, as well as the Information Center for People with Disabilities, now known as the Center for Adaptive Technology.
John helped people use the Library's computers to do their homework, apply for jobs, and learn about resources like low-cost housing. His support was especially helpful to those who did not know how to use a computer. Many in Long Beach lack basic computer literacy skills which is why the Library's computer classes and support from volunteers like John is so helpful. John also generously donated countless reading glasses, ear phones, and flash drives to library visitors.
A self-described "computer guru," John shared the following story about his service:
"One day, Mary, a recurring patron approached the help desk. She was writing an account of her experiences caught in a fire that swept through an area in Tennessee she'd been visiting. Found and sheltered by some friendly neighbors, Mary was writing a letter to the local newspaper about how grateful she was. Her written English was a somewhat second language, keyboard skills came late in life, word processing skills even later, so the guru role was to help with the writing, and then the word processing. When the document was done, I helped her to email her letter to the target newspaper. Then came the part so uniquely characteristic of online customer service interactions. After emailing the letter, Mary received a reply from the newspaper, 'Thank you for your submission. We will be publishing your letter on…' with a date and issue number."
This is an account of just one of the countless people that John helped in his role as a volunteer. We are honored to have had his support and first-hand knowledge of the needs of library patrons on our Board. While he will no longer serve on our board as a director, we will always consider John a dear friend to the Library and welcome him as a Director Emeritus. Thank you, John and Janet, for all you have done to champion literacy in Long Beach!