Celebrated Books by Asian and Asian American Women
Discover works by Asian and Asian American women in celebration of Women's History Month. We have compiled a list of recently honored works available in the Long Beach Public Library's collection. Check out these books and more at the link below.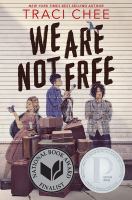 We are Not Free
By Traci Chee
2020 Printz Honor Book
2020 Walter Honor Book
2020 National Book Award Finalist
From the publisher: Fourteen teens who have grown up together in Japantown, San Francisco. Fourteen teens who form a community and a family, as interconnected as they are conflicted. Fourteen teens whose lives are turned upside down when over 100,000 people of Japanese ancestry are removed from their homes and forced into desolate incarceration camps. In a world that seems determined to hate them, these young Nisei must rally together as racism and injustice threaten to pull them apart.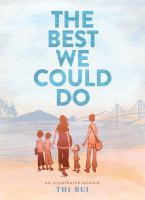 The Best We Could Do: An Illustrated Memoir
By Thi Bui
American Library Association 2018 Notable Books Selection
2017 National Book Critics Circle Finalist
From the publisher: This beautifully illustrated and emotional story is an evocative memoir about the search for a better future and a longing for the past. Exploring the anguish of immigration and the lasting effects that displacement has on a child and her family, Bui documents the story of her family's daring escape after the fall of South Vietnam in the 1970s, and the difficulties they faced building new lives for themselves.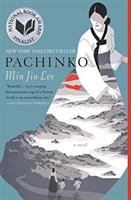 Pachinko
By Min Jin Lee
2018 Medici Book Club Prize
2017 National Book Award Finalist
2017 Dayton Literary Peace Prize Runner-up
From the publisher: Pachinko follows one Korean family through the generations, beginning in early 1900s Korea with Sunja, the prized daughter of a poor yet proud family, whose unplanned pregnancy threatens to shame them. Betrayed by her wealthy lover, Sunja finds unexpected salvation when a young tubercular minister offers to marry her and bring her to Japan to start a new life.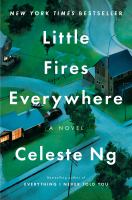 Little Fires Everywhere
By Celeste Ng
GoodReads Readers' Choice Award 2017, Fiction
2018 Ohioana Book Award for Fiction
From the publisher: Little Fires Everywhere explores the weight of secrets, the nature of art and identity, and the ferocious pull of motherhood—and the danger of believing that following the rules can avert disaster.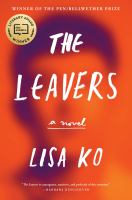 The Leavers: A Novel
By Lisa Ko
2016 PEN/Bellwether Award for Socially Engaged Fiction
2017-2018 Asian Pacific American Award for Literature
2017 National Book Award Finalist
From the publisher: When Deming Guo is young, his undocumented Chinese immigrant mother leaves for work and never returns. Deming is adopted by a white family and renamed Daniel, and grows up to be a troubled young man. As he tries to find his place in the world, we learn more about his personal journey and his mother's journey.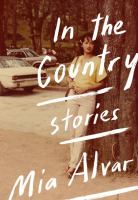 In the Country: Stories
By Mia Alvar
2015 PEN/Robert W. Bingham Prize for Debut Fiction
2015 Nautilus Book Award Winner
From the publisher: In these nine globe-trotting tales, Mia Alvar gives voice to the women and men of the Philippines and its diaspora. From teachers to housemaids, from mothers to sons, Alvar's stories explore the universal experiences of loss, displacement, and the longing to connect across borders both real and imagined.