Announcing the Library Foundation's 2022 Honorees – Celebrate at Grape Expectations
The Library Foundation is thrilled to announce the 19th annual Grape Expectations gala honorees:
Rick Alsagoff and Mary Hancock Hinds,
DURNIN FAMILY AWARD
Farmers & Merchants Bank,
LIBRARY LEADERSHIP AWARD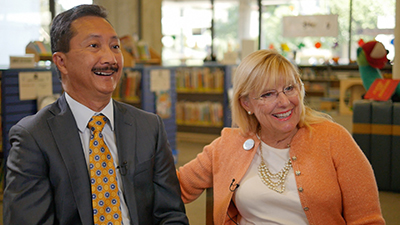 Rick Alsagoff and Mary Hancock Hinds are proud North Long Beach residents who co-chaired the Library Foundation's campaign for the Michelle Obama Neighborhood Library, which raised more than $1 million for programs, technology, and resources at the new library. Longtime supporters of literacy and education, Rick served on the Library Foundation Board of Directors for nine years and Mary for 19 years.
Farmers & Merchants Bank has supported the Library Foundation since 2005, generously funding our work at the 12 public libraries. This year, Farmers & Merchants Bank was the lead sponsor of the Library Foundation's Dictionary Days program, which provides a new dictionary/thesaurus to every LBUSD third-grade student. 5,000 books were provided this year to students thanks to F&M's generous support.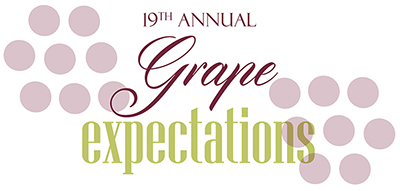 Sponsorships, tables, and tickets are available for Grape Expectations! Learn more and preview the evening's four-course gourmet dinner menu with fine wine pairings at the link below. Proceeds support the Library Foundation's work to fund programs, technology, and more at the 12 Long Beach public libraries.