What are you reading, Mayor Garcia?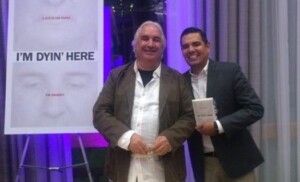 On September 15, the Long Beach Public Library Foundation hosted the inaugural Mayor's Book Club at the Beverly O'Neill Theater. With over 200 readers in the audience, Robert Garcia sat with Press Telegram columnist Tim Grobaty to discuss his new book, I'm Dyin' Here, a memoir of journalism and life in Long Beach. It was a fascinating conversation on everything from politics to family dynamics, followed by a series of questions from the audience.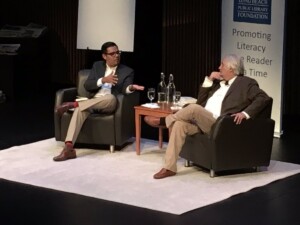 Grobaty's book was an excellent choice to kick off the annual Book Club, not only because of its pointedly local content, but because it was published by a local independent publishing house, Brown Paper Press. The publishers were themselves in the audience, and spent time chatting with readers in the lobby afterwards about what it looks like to be engaged with literacy in Long Beach. The Foundation sold copies of Grobaty's books to those who hadn't read it in advance, and a percentage of each sale went back to the Foundation in support of the twelve library branches across the city.
Since an early program of the Foundation was a city-wide reading campaign, "Long Beach Reads One Book," we were especially excited to return to our roots as hosts of the Mayor's Book Club. Already we're looking forward to what we might share next year, the most pressing question being, should we choose fiction or non-fiction?