Welcome to our newest Board Member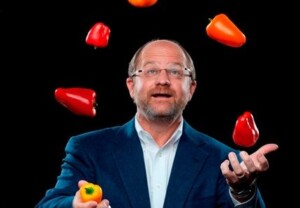 Earlier this year the Foundation welcomed former LA Times Food Critic and Columnist Russ Parsons to our Board of Directors. Russ joins the Foundation's Board after 35 years with the LA Times, authoring cookbooks like How to Read a French Fry and How to Pick a Peach (available to check out at Main Library). He was inducted into the James Beard Foundation's "Who's Who of Food and Beverage" in 2008.
Long an advocate for the Long Beach Public Library, Russ donated over 500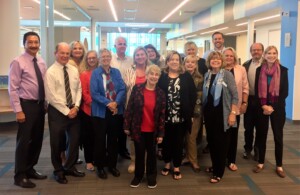 cookbooks from his collection earlier this year. With this donation, the Library is establishing a Russ Parsons Culinary Arts Collection housed at the Main Library in downtown Long Beach. In addition to the library's regular patrons, the collection serves as a resource for the culinary arts program at Long Beach City College, as well as the new Browning High School, estimated to open in 2017.
In Russ and his wife Kathy we have powerful advocates for our library, our community, and our city. Welcome to the Board!