Remembering Barbara Egyud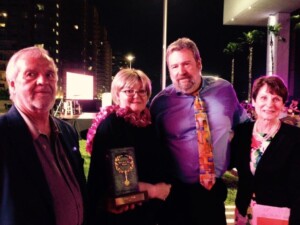 Over the years, the Long Beach Public Library Foundation has been privileged to work with a number of dedicated literacy advocates. But few have demonstrated the level of compassion, commitment, and sincerity as Barbara Egyud. Barbara's efforts to bring literacy to young readers throughout our city have been an inspiration to each person who has come across her work. Her enthusiasm for new programs and partnerships for our Library was contagious. Years ago, Barbara launched "Raising a Reader," a program that encouraged early literacy through library engagement with over 15,000 families in Long Beach. When the program came to a close, Barbara introduced "Bring Me a Book," connecting libraries to preschool classrooms throughout the city. When "Bring Me a Book" partnered with local YMCAs, she researched and solicited donors to support it. Last year, about 5,000 children participated. Barbara developed and designed many programs for the Library, and created grants to fund them, raising more than $14 million for the Long Beach Public Library Foundation during its lifetime. Her work with the Library, the Friends of the Library, and our Foundation have made an indelible mark on our community.
On June 5, Barbara Egyud passed away after a long battle with cancer. Recently, she sat in the Foundation office looking at the photographs of students hanging from our walls. Each picture showed the face of someone in our Family Learning Centers. She knew them all by name and recounted in detail where each one was now—a lawyer in Washington D.C…a recent college graduate. She knew their stories, because she continued to care about their lives, long after they'd grown. In the face of challenges, Barbara's tenacity and inner strength always gave her a way to come up smiling.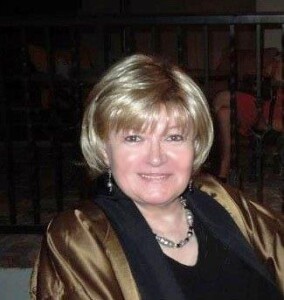 On Sunday evening, June 11, we took time during our Grape Expectations program to honor Barbara with a toast in her memory. We dedicated the evening to her life and work. And we are honored to play a role in continuing her legacy of changing lives with the power of reading. She continues to be an inspiration to us in all that we do.