New Name for the Main Library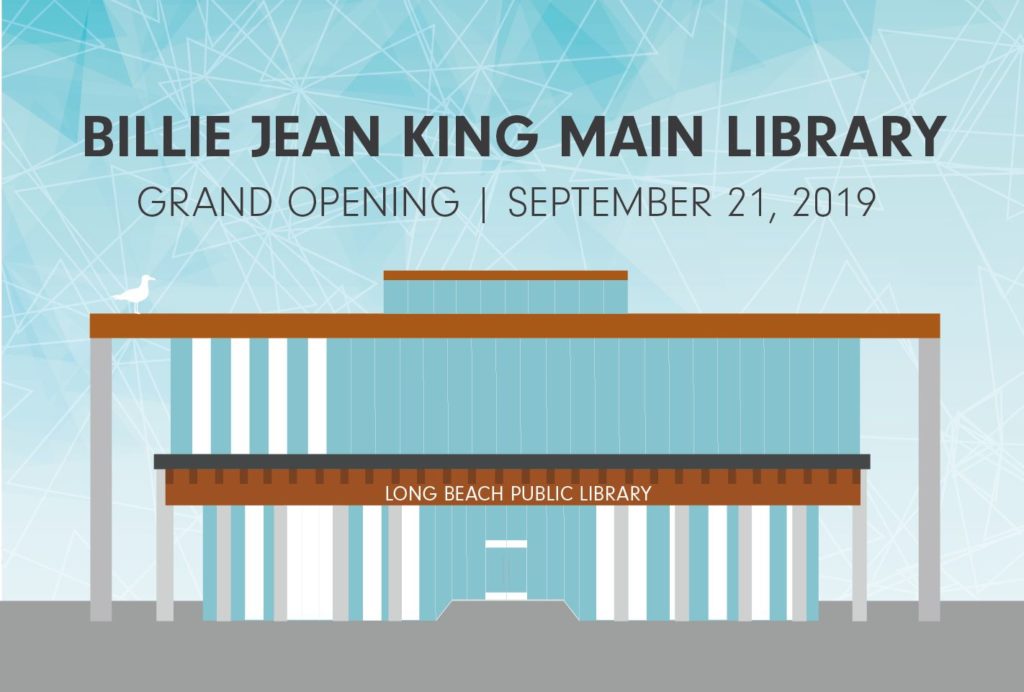 On July 23, the Long Beach City Council voted unanimously to rename the new downtown library the Billie Jean King Main Library. We appreciate the hundreds of community members who voiced their opinion about the name of the Library's central hub.

Billie Jean King was born and raised in Long Beach, attended Polytechnic High School, and learned to play tennis on the city's free public courts. She is regarded as one of the greatest tennis players of all time and is best known for her 39 Grand Slam titles and win in the Battle of the Sexes tennis match. She also advocated for the passage of Title IX of the Education Amendments of 1972. Title IX prohibits discrimination on the basis of sex in all federally funded education programs. This had far-reaching effects in public schools and universities and expanded women's access to education and school sports programs nationwide. This work earned King many honors including the Presidential Medal of Freedom. And now, the name of one of Long Beach's most celebrated individuals will be lent to one of Long Beach's most important educational institutions – the Long Beach Public Library.

The Library Foundation remains committed to raising much-needed funds for this new library and all 11 of its branches. We invite those who expressed their opinions on its name so passionately to join our campaign by making a donation of any size to ensure that this new library is one that serves the needs of the more than one million patrons who visit the Long Beach Public Library every year.

The Billie Jean King Main Library will host its grand opening on September 21. You can become a Founding Donor of the new Library in time for the opening celebrations with a gift of $25 or more to support technology, programs, and enhancements at the Library.