Gutenberg Society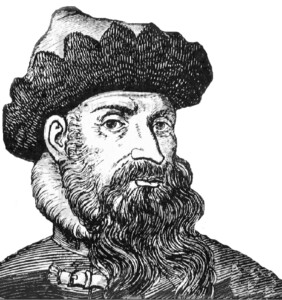 The Gutenberg Society is made up of donors to an endowed fund creating a legacy of books for the Long Beach Public Library.
Your gift of $1,000 or more to the fund will be invested for at least one year before the income is used.* Thereafter, once a year – and for generations to come – the income from each $1,000 gift will be used to purchase a library book with a bookplate recognizing the donor or an honoree of the donor's choosing. You will receive a letter each year letting you know which book was purchased with your gift, and you will add to the growth of an ongoing financial resource creating an ever-growing collection of books for the Long Beach Public Library.
The books purchased with these funds come from the Library's wish lists, and are eagerly reserved by library patrons when they become available. The Gutenberg Society of the Long Beach Public Library Foundation offers an opportunity to touch lives now and long into the future.
If you have any questions or would like to join the Gutenberg Society, please contact Erica Bradley at 562-628-2441 ext.2 or Erica[at]LBPLfoundation.org.
*15% of your gift will address the administrative costs the Library Foundation faces related to this program.
Thank you to our Gutenberg Society members:
Allan and Dorothy Abrahamse
Tamara Achauer in memory of Bruce Achauer
Hon. Jacob Adajian in memory of Dr. Kenia Casarreal
In memory of Dorothy Apel
Helen Apostle in memory of John Apostle
Cheryl Avirom
Cheryl Avirom in memory of Charles James and Robert Kokol
Cheryl Avirom in honor of Beverly Weiss
Susan Bathory
In memory of Beryl O'Kelly Brooks
Kathleen Bursley in memory of Jerri A. Taylor
Grace Cameron in memory of Jean and Charles Lane
Darrell and Sue Cannon
Charles and Rita Cole in honor of Charles and Verda Cole
Francis Czopek and Jeanine Bowman
The DeLong Family
Valerie deMartino
David and Betty Duckman in memory of Mary A. Chorba
Charles and Margaret Durnin
Barbara Egyud in memory of Eleanore G. Barton
Evalyn M. Bauer Foundation in memory of Loraine S. and James H. Ackerman
Friends of the Long Beach Public Library
In honor of Linda Fritz
Robert and Martha Fronke
In memory of Cynthia Galles
Jack and Michelle Gray
Frances S. Grover
Josephine S. Gumbiner Foundation in memory of Beth Campbell
Karen Gustafson
In honor of Barbara Hawkins
Nancy Higginson in memory of Rear Admiral John Higginson
Lt. Col. Steve Hinds and Mary Hancock-Hinds in memory of Ross Hancock
Lt. Col. Steve Hinds and Mary Hancock-Hinds in memory of Ross Miho
Donald R. and Marilyn G. Hollis in memory of Shirley Ahlgren
Robert and Linda Hollis in memory of Shirley Ahlgren
Jack and Barbara Irvin
Diane Wade Jacobus
Diane Wade Jacobus in memory of Helen O'Brien Wade
Diane Wade Jacobus in memory of Mary Lou Folz
Jr. Friends of the Long Beach Public Library
Lisa Karpf
Robert and Judy Kilpatrick
Sharon A. King in memory of Glenda King
Kristin and Allen Manning in memory of Shirley Ahlgren
Frederic Masback in memory of Charles Masback
Victor and Patty McCarty
Cathy McCarty-Procopio
Rosemary McLane in honor of Farnam Charles McLane
Rosemary McLane in honor of Lauren Gazdik
Phyllis and Gerald Miller
Michael and Rosann Monaghan
Ludmila Montoya
Fotine O'Connor in memory of William Paul O'Connor
Vicki Pard
Vicki Pard in memory of Ada McFarlin
Aaron and Maureen Price
Margaret A. Reep
Susan Rice in memory of Fay and Benjamin Rice
Eugene Richey
Eugene Richey in memory of June Richey
Eugene Richey in memory of Adele E. Richey
Stephen and Stephanie Salyer
Eunice Sato in memory of my dear mother, Sawa Maeda Noda
James Scarborough
Earl Settlemyer
Carl M. and Hannah L. Shafer
Sister Cities of Long Beach
Kenneth F. Slaybaugh
Doris Soriano
Mort and Susan Stuhlbarg in memory of Marian Elise Martin
Mary Jean Tusha
Kenneth and Barbara Velten
Undine Harris Wildman in memory of her husband William Hollis Wildman
Vic and Georganna Willits
Janice B. Wills in memory of her husband Dr. John W. Wills
George E. Wise in honor of Patricia E. Wise
Wolf Wallenstein & Abrams, APC in memory of Shirley Ahlgren
David Zanatta
Jo Rae Zuckerman
In Memory of Shirley Ahlgren
Amy & Scott Hollis, Donald R. and Mary G. Hollis, Greg Hollis, Robert and Linda Hollis, Roger B. Hollis, Russell Kirk Hollis, Jennifer L. Hovendon, Kristin and Allen Manning, Daryl Peterson, Thomas and Heather Sweeny, Wolf Wallenstein & Abrams, Clinton Yap
In Memory of Ray Bradbury
Cheryl Avirom, Charles and Margaret Durnin, Lt. Col. Steve Hinds and Mary Hancock-Hinds, Lorrie Hutton, Stephanie James, Diane Jacobus, Mary Barton and Tom Mayes, Joseph Prevratil Eugene R. Richey, Jo Rae Zuckerman
In Honor of Eleanore Schmidt on the Occasion of Her Retirement
Allan and Dee Abrahamse, Darrell and Sue Cannon, The DeLong Family, Charles and Margaret Durnin, John W. and Liz Hancock, Lt. Col. Steve Hinds and Mary Hancock-Hinds, Lorrie Hutton, Jack and Barbara Irvin, Diane Jacobus, Ronald and Sheila Litzinger, Mary Barton and Tom Mayes, Ludmila Montoya, Larry and Kimberly Neipling, Jodi and Thomas A. Reep, Judith VanderLans