Congratulations to the Library!

Last month, the Long Beach Public Library won the National Medal Award from the Institute of Museum and Library Service. It's the most significant national award a library can win, and we couldn't be more proud.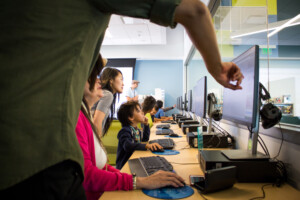 Of course, we're not entirely surprised. Our librarians don't rest when it comes to offering dynamic programs at every library branch. We've seen their incredible work at the Michelle Obama Neighborhood Library in north Long Beach, which is still less than a year old. Their Family Learning Centers host the Learning Lab, an extension of the Main Library's innovative makerspace Studio. And those resources are now reaching every library branch across Long Beach through the Mobile Studio. The Library also offers specialized resources for patrons with special needs, language-learning programs, one-on-one tutoring, job search help, a Career Online High School program, Preschool Without Walls, and so much more.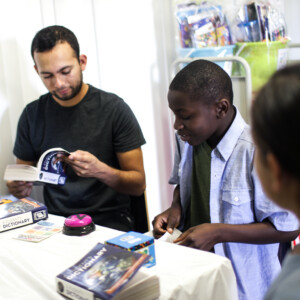 The Institute of Museum and Library Service recognized not only these excellent programs, but the consistent energy and innovation the Long Beach Public Library carries into every endeavor. It's an award that specifically honors libraries who go above and beyond for their communities. That sounds quite familiar.
We're proud to support the Library's continued growth, and grateful for your participation in that work. If you'd like to commit to a monthly donation of any amount towards the Long Beach Public Library, visit our Giving page today.