Celebrating with Billie Jean King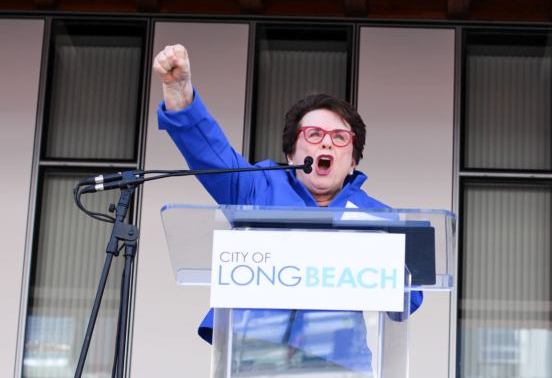 On September 21, 2019 the City of Long Beach celebrated the Grand Opening of the Billie Jean King Main Library with thousands in attendance. The Library's namesake was one of the first to enter the newly opened library after a rallying speech to the crowd.
"My dream is that the new Main Library will be a place where the people of Long Beach will keep learning and will be a place where people can connect and prosper," she said.
Thank you to the hundreds of Founding Donors who donated between $25 and $575,000 to help make Billie Jean King's dream for the City of Long Beach come true. The Long Beach Public Library Foundation was proud to present a check of $2.09 million during the celebration to fund technology, programs, and resources at the new Library.