Library Foundation Earns Highest Rankings from Charity Navigator and GuideStar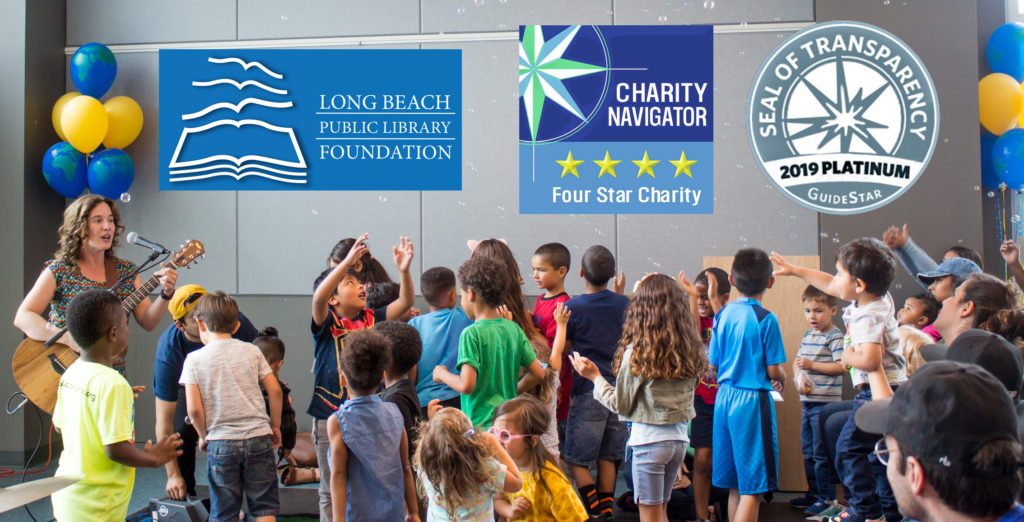 The Long Beach Public Library Foundation's strong financial health and commitment to accountability and transparency have earned it a 4-star rating from Charity Navigator, America's largest independent charity evaluator. According to Charity Navigator, only a quarter of charities rated receive the distinction of a 4-star rating.
The Library Foundation has also received the Platinum Seal of Transparency, the highest level of recognition offered by GuideStar, the world's largest source of nonprofit information. According to GuideStar, the Library Foundation has demonstrated its commitment to transparency by giving donors, funders, and charity rating agencies meaningful data to evaluate its management practices.
"Supporting public library programs is one of the best investments one can make in Long Beach. Patrons visit the library to learn, earn marketable job skills, and to connect with the community. These resources are provided free thanks in large part to the generosity of the Library Foundation's generous doors," said Library Foundation Executive Director Kate Azar." The Library Foundation is committed to providing our donors with that same easy access to information so they can understand how their gifts make an impact in Long Beach."
On both Charity Navigator and GuideStar, the Library Foundation has shared detailed financial, board oversight, and programmatic information. Donations to the Library Foundation make possible many enhancements at the Long Beach Public Library, including one-on-one homework help and job search guidance through the Family Learning Center program; instruction in 3D printing, robotics, coding, and graphic design by the makerspace Studios and Mobile Studio; early literacy support through the Dive into Reading and Summer Reading programs; and more resources available to the Library's approximately 1 million annual visitors.
View the Library Foundation's Charity Navigator profile at this link.
View the Library Foundation's GuideStar profile at this link.